Tag Search: media
Posted on Wednesday July 31, 2019 | business, management, online, reputation, image, creation, executives, media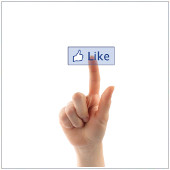 The 21st century has ushered in a lot of technological advances and has given businesses new ways to reach customers. Using numerous platforms and tools, buyers can now interact with different companies and their products. To make a positive impression online, be sure to do these.

Posted on Monday May 20, 2019 | business, online, pinterest, small, social, marketing, content, smb, media, medium, tool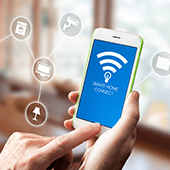 Alexa has made Amazon proud by going beyond basic functions like providing weather updates, streaming music, and setting alarms. As her developers continue to improve on her capabilities, business users can look forward to a revolutionary, one-of-a-kind office assistant.

Posted on Monday August 13, 2018 | Censorship, DRM, media, privacy
An anonymous reader quotes a report from TorrentFreak: Facebook previously banned the sale of fully-loaded pirate streaming devices, as did Amazon and eBay, but the social network appears to have expanded this to all Kodi-powered hardware now. This is made clear in the prohibited content section of the company's commerce policies, as shown below. Facebook states that users are no longer allowed to promote "the sale or use of streaming devices with KODI installed." In addition, jailbroken or loaded devices are also banned from the platform. The issue was first noticed by CordCuttersNews which notes that sellers who violate the policy may have their Facebook accounts banned. Interestingly, Facebook will still permit the sale of "add-on equipment for KODI devices," including keyboards and remotes. However, selling any devices with the software itself is no longer allowed.

Posted on Monday August 07, 2017 | strategies, social, smb, media, marketing, growth, engagement, customer, content, business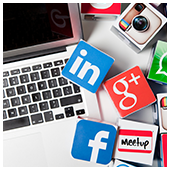 With 4.75 billion pieces of content shared on Facebook and 500 million tweets shared every day, harnessing crucial social media data is becoming an increasingly monumental task. Businesses need to leverage social media in order to deliver relevant and personalized content to customers. You can make it happen by taking these four steps:

Posted on Monday July 10, 2017 | strategies, social, smb, shop, online, media, marketing, insights, facebook, customer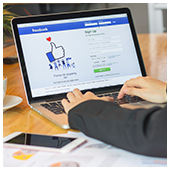 Facebook has numerous built-in features to help small- and medium-sized businesses thrive. But chances are that most business owners are taking advantage of only just a few. With Facebook's audience reaching 1.8 billion users monthly, it's vital for your business to leverage the right tools to enhance growth. Here are four features you should start using right away:

Posted on Monday June 12, 2017 | tool, social, smb, small, pinterest, online, medium, media, marketing, content, business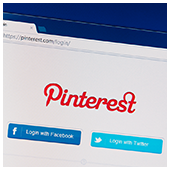 Last October, Pinterest launched its first paid advertising service, "Promoted Pins," which is geared toward large enterprises. Recently, a similar product named "DIY Promoted Pins" was released for small- and medium-sized businesses. This shows how popular social media has become in helping to establish an online presence for your business, and here are some tips to get you started.