Tag Search: microsoft office
Posted on Wednesday September 01, 2021 | microsoft office, productivity, microsoft, onenote, windows10
OneNote, the hidden gem of Microsoft Office, has your digital note-taking needs covered. This software is essentially a digital notebook that allows you to organize or visualize your ideas using text, video, audio, and other multimedia sources. Here's how you can get the most out of this powerful app.

Posted on Wednesday September 23, 2020 | microsoft office, productivity, microsoft, collaboration, microsoft word, onedrive, editing, formatting, word online, file sharing, styles gallery, word processor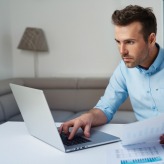 Microsoft Word is the go-to word processor for many businesses across all sectors. This popular tool is constantly updated with new features that make it even more useful and valuable for business use. Here are a few features that you should take advantage of to boost your productivity and efficiency at work.

Posted on Friday May 29, 2020 | microsoft office, productivity suite, microsoft 365, microsoft update channels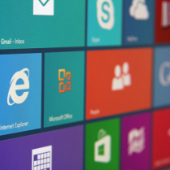 Many businesses using Microsoft 365 prefer to have the latest versions of the productivity suite's applications. Some businesses prefer to get updates as soon as they become available, while others prefer to update their systems on a predictable schedule. Fortunately, Microsoft's update channels enable businesses to customize when they receive apps' new features.

Posted on Wednesday March 11, 2020 | microsoft office, productivity, microsoft, onenote, windows10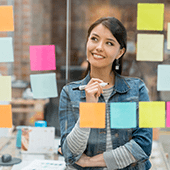 Note-taking is a vital skill in life. Whether you're in a board meeting, conference, or lecture, you're bound to list, quote, or summarize certain points in order to recall them later and understand them better. Thanks to new technologies, you now have more ways of taking down notes than just a pen and paper. Using your mobile device and Microsoft OneNote, you can easily record your notes and have the bonus features of customizing and sharing them. Discover the ins and outs of this incredible app by reading on.

Posted on Friday February 28, 2020 | microsoft office, productivity, android, excel, powerpoint, tablet, google drive, smartphone, word, office apps, google play store, pdf, docs to go, polaris office, smart office, wps office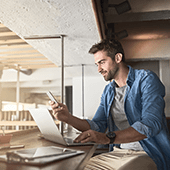 More and more companies are adopting remote work policies, offering myriad benefits to both employers and employees. Having the right tools at your disposal will ensure that you and your remote staff can be as productive and efficient as possible. Here are some of the best office suite apps for Android devices.

Posted on Monday October 14, 2019 | microsoft office, qs_2, office tips, help with office, microsoft office support, office help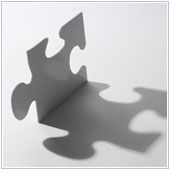 Microsoft Office 2019 is a popular and top-selling productivity suite. A one-time purchase gives you access to an array of applications that you can use to create and edit documents, spreadsheets, and presentations for school or work. While the program is easy to use, there are times when people need help. Here's where to get help.