Tag Search: microsoft teams
Posted on Monday March 23, 2020 | collaboration, remote working, work from home, microsoft teams, covid 19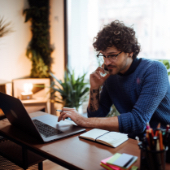 With the COVID-19 pandemic forcing employees to work from home, you and your staff can take advantage of Microsoft Teams to stay productive. Microsoft recently enhanced this already powerful tool's capabilities, making it easier for more people to take advantage of its advanced features.

Posted on Monday December 23, 2019 | microsoft, office 365, docusign, translator, findtime, microsoft teams, grammarly, office tabs, pexels, productivity add ons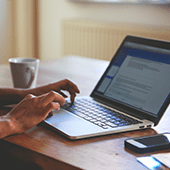 Microsoft Office 365 is one of the most successful and popular apps in the world, currently with 180 million users and counting. To enhance the user experience, it also offers these time-saving, productivity-boosting add-ons.

Posted on Thursday April 11, 2019 | office 365, microsoft teams, microsoft sharepoint, microsoft planner, microsoft flow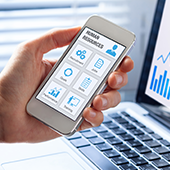 It may seem as if Office 365 is merely Microsoft's way of joining the online subscription bandwagon, but that's not the case. O365 is Microsoft's way of upgrading its ubiquitous Office suite by augmenting it with cloud features.

Posted on Thursday February 21, 2019 | yammer, office 365, microsoft teams, groups, collaboration, cloud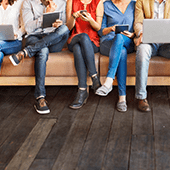 While most Office 365 apps serve a unique purpose, tools like Outlook Groups, Yammer, and Microsoft Teams can all be used for office communication and collaboration. However, there are small differences in the way they can be used. Let us break it down for you.

Posted on Tuesday February 12, 2019 | sharepoint, outlook, office 365, microsoft teams, microsoft chat, group chat, business communication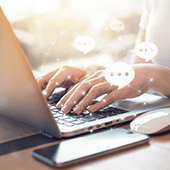 It can be overwhelming to have several windows pulled up to manage your email, company chats, and any cloud storage that isn't compatible with your inbox. Microsoft Teams helps streamline the basic necessities of office work to help you overcome the tedium of multitasking.

Posted on Monday June 25, 2018 | collaboration tools, google hangouts, hipchat, microsoft teams, phased deployment, skype, slack, yammer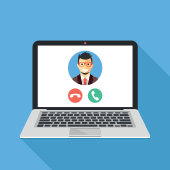 Businesses continue to install tools like Skype, Slack, Yammer, HipChat, Google Hangouts, and Microsoft Teams, but many struggle to get users to adopt them. Adoption, however is not something that comes overnight; it requires in-depth strategies. Here are ways to ensure people make use of your collaboration tools.

Page: 12