Tag Search: microsoft teams
Posted on Monday October 11, 2021 | video conference, skype, video calling, work from home, zoom, microsoft teams, internet speed, remote work, internet bandwidth, google meet, web and cloud article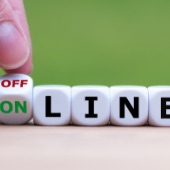 Internet access is one of the most important resources people need to be able to work from home. However, poor internet quality can lead to poor job performance and a dip in productivity. If you want to know how much internet bandwidth is needed for remote work, this guide can help.

Posted on Friday July 23, 2021 | productivity, microsoft, office 365, collaboration, office, workplace analytics, microsoft 365, microsoft teams, employee engagement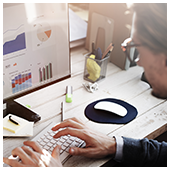 Microsoft Workplace Analytics is a cloud-based service that allows organizations to assess employee performance using data gathered from Office 365. This enables business leaders to identify inefficiencies in how tasks are carried out, and then come up with a strategy for eliminating these in order to increase productivity.

Posted on Wednesday November 25, 2020 | google, voip, microsoft, video conferencing, video calling, microsoft 365, microsoft teams, google meet, google workspace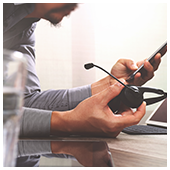 The use of online communication and collaboration tools has hit record highs in the past few months on account of the coronavirus-induced shift in work arrangements. Among the most popular platforms right now are Microsoft Teams and Google Meet, which allow organizations to easily connect with colleagues and clients remotely. But while both share the common capability of video calling and messaging, distinct features may make one a better option for your specific needs compared to the other.

Posted on Monday November 23, 2020 | outlook, sharepoint, office 365, business communication, microsoft teams, group chat, microsoft chat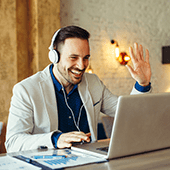 If you're like most people, you only use your office chat applications for simple, everyday use - to ask someone a question or to touch base with colleagues. But wouldn't it be great if you could do more things at once in these apps, such as completing tasks and chatting with colleagues all in a single window? Perhaps you've already heard of Microsoft Teams' robust features to accomplish this, but how do you get the most out of the program?

Posted on Friday September 04, 2020 | cloud, office 365, collaboration, yammer, groups, microsoft 365, microsoft teams, outlook groups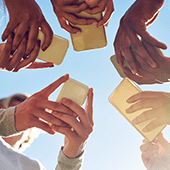 Yammer, Outlook Groups, and Microsoft Teams have plenty in common. They're all Microsoft 365 tools designed for sharing files and communicating with colleagues. So what differentiates them from one another, and when should you use which? Let's take a quick look.

Posted on Monday March 23, 2020 | collaboration, remote working, work from home, microsoft teams, covid 19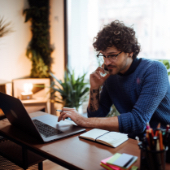 With the COVID-19 pandemic forcing employees to work from home, you and your staff can take advantage of Microsoft Teams to stay productive. Microsoft recently enhanced this already powerful tool's capabilities, making it easier for more people to take advantage of its advanced features.