Tag Search: mobile
Posted on Friday February 08, 2019 | security, mobile threat detection, mobile device security, mobile device management, mobile, machine learning, android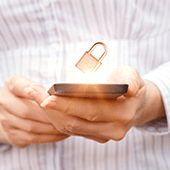 Cybercriminals will do almost anything to steal your data. One of the easiest ways to do that is exploiting vulnerabilities in your employees' mobile devices. If you're looking for a way to beef up your security strategies, adopting mobile threat detection (MTD) is a good place to start.

Posted on Friday October 12, 2018 | technology, tablet, mobile, google play store, android tablet, android apps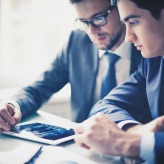 With literally millions of Android apps out there, choosing the ones that will help you get the most out of your smartphone or tablet can be daunting. The fact that there are countless options that offer basically the same features doesn't help. Luckily, our list of some of the best Android apps will ensure you find the ones that suit your needs and your device.

Posted on Thursday September 06, 2018 | tablet, social media, smb, point of sale, mobile, ipad, apple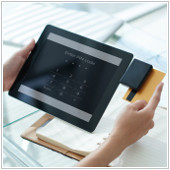 A decade ago, we could only imagine running a company on computers as thin as a wallet. But ever since Apple's iPad emerged, employees can work on all sorts of productivity apps while they're outside the office, conveniently and stylishly. Here are five ways your employees can enhance their mobile experience with iPad apps.

Posted on Tuesday August 14, 2018 | mobile, privacy, security alerts
From border crossings to hacking conferences, that Bitcoin or political sticker may be worth leaving on a case at home. From a report: Plenty of hackers, journalists, and technologists love to cover their laptop in all manner of stickers. Maybe one shows off their employer, another flaunts that local cryptoparty they attended, or others may display the laptop owner's interest in Bitcoin. That's all well and good, but a laptop lid full of stickers also arguably provides something of a red flag to authorities or hackers who may want to access sensitive information stored on that computer, or otherwise cause the owner hassle. "Conferences, border crossing[s], airports, public places -- stickers will/can get you targeted for opposition research, industrial espionage, legal or investigative scrutiny," Matt Mitchell, director of digital safety and privacy for technology and activism group Tactical Tech, told Motherboard in an online chat. Mitchell said political stickers, for instance, can land you in secondary search or result in being detained while crossing a border. In one case, Mitchell said a hacker friend ended up missing a flight over stickers.

Posted on Thursday July 26, 2018 | whatsapp, voip, viber, small business, skype, mobile, google hangouts dialer, app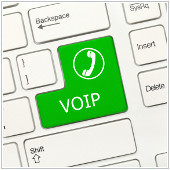 If you wish to bring down your wireless bill, download and use a VoIP app for making calls instead. Most apps are easy to use, and are low-cost or free depending on how you make your calls. Here are four of the best VoIP apps in the market today.

Posted on Friday May 25, 2018 | operating system, mobile, google, features, android p, android oreo, android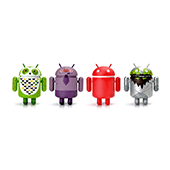 Fans of Android mobile devices look forward to each new version of Google's operating system as it shows off new features. Aside from being easier and more efficient for developers to create applications on it, there are some improvements for consumers to look forward to when they update or buy a device that runs the new Android P.