Tag Search: mobile device
Posted on Wednesday September 02, 2020 | social media, web design, mobile device, simplicity, website conversions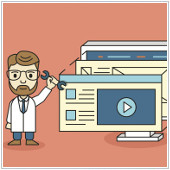 Grabbing people's attention and converting them to prospective customers is the goal of any professional website. To do that, you need to create a terrific-looking and user-friendly site that encourages visitors to sign up for eBooks, consultations, and other services. Be sure your website follows these five rules that make it easier to convert visitors.

Posted on Monday July 13, 2020 | hardware, smartphone, mobile device, cybersecurity, threats, cyberthreats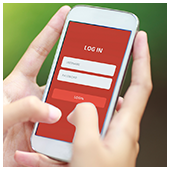 Cybersecurity has long been paramount for businesses that utilize digital solutions, but it's even more necessary for today's distributed workforces. As cloud and mobile technologies continue to prove their value amid a public health crisis, it's important that you take proactive steps to manage and protect company mobile devices. Here's what you should do.

Posted on Wednesday December 12, 2018 | threats, tags: hardware, smartphone, mobile device, cybersecurity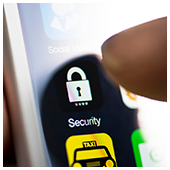 Businesses have embraced mobile technology, as it allows for constant collaboration, which increases productivity. But as the number of mobile devices used in daily operations grows, so do the incidents of cybercrimes targeting smartphones and tablets. Protect your company mobile devices by following these steps.

Posted on Friday October 05, 2018 | website conversions, web design, social media, simplicity, mobile device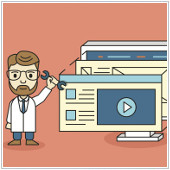 Every marketing channel has best practices. For websites, it comes down to being user-friendly. Without this, even a terrific-looking website may discourage visitors from signing up for a free e-book or consultation. Be sure your website follows these 5 rules that make it easier to attract visitors and convert them.

Posted on Wednesday May 09, 2018 | safe browsing, remote wipe, multi factor authentication, mobile device, lock screen, find my device, app permissions, android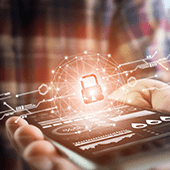 Critical Android security issues have become somewhat of the norm in recent months. Hackers are developing a record number of cyberattacks that could compromise your mobile operating system and they're having more success than ever before. But there are some things you can do to tighten up your Android security, and most of the features you need are already built in!

Posted on Tuesday March 06, 2018 | smartphone, security, requirements, mobile device, hardware, google, android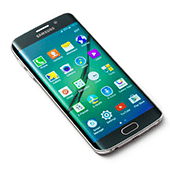 From Samsung to Huawei to HTC, there are plenty of Android smartphones available to consumers and businesses. But the choices get even more confusing as smartphone manufacturers release new models every year. That's why Google compiled a list of devices to help you choose.

Page: 12