Tag Search: mobile technology
Posted on Wednesday December 23, 2020 | security, battery life, juice jacking, mobile technology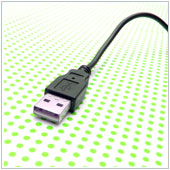 Smartphones have become an indispensable tool for most of us. We use them for a wide range of activities, from gaming to checking social media to accessing work apps. Because of heavy use, our smartphones may sometimes run out of battery. When that happens and you're out in public with no access to your charger, using public charging kiosks to bring your phone back to life can seem like a good idea - but it's not. It only makes your phone vulnerable to a cyber scheme called juice jacking.

Posted on Wednesday November 11, 2020 | android, gps, android gps tagging, mobile technology, android smartphones, location services, location tracking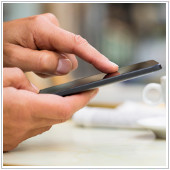 The location tracking feature in Android smartphones makes it easier to use certain apps like Google Maps. With this feature turned on, it'll be easier to locate, for example, the nearest diner. However, enabling this feature has security implications. Hiding your location may require extra steps when you use certain apps, but at least you and your device would be more secure. If you wish to change your phone's location settings, read on.

Posted on Friday November 10, 2017 | security, oreo, mobile technology, android 8 0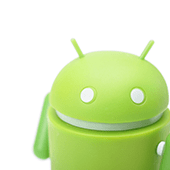 Oreo is Android's latest and greatest operating software to date. With sleek new enhancements such as a picture-in-picture functionality, smarter Wi-Fi toggling, customizable application notifications, and more, Android users have plenty to get excited about. However, its key security updates aren't getting as much attention even though they're just as important to the all-new Android interface.

Posted on Monday October 09, 2017 | mobile technology, mobile applications, google, android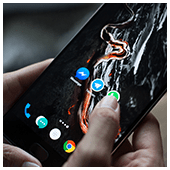 If you're a long-time Android user, chances are you already know that your device (or devices) are chock full of features just waiting to be discovered. If you're unsure where to start, you're in luck. We're here to discuss Android Oreo's useful hidden features that help you work more efficiently.

Posted on Monday April 18, 2016 | tablet, remote working, phone, mobile technology, email, communication, cloud, byod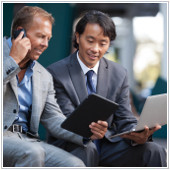 Love it or hate it, mobile technology in the workplace is here to stay. While more and more companies are utilizing it as a way to up their productivity, there is a right and a wrong way to go about it. Here are four tips to help you successfully integrate mobile devices into your organization to create a more efficient and productive business.

Page: 1