Tag Search: monitors
Posted on Monday November 21, 2022 | productivity, hardware, productivity tips, monitors, productivity hacks, dual monitor, dual monitor system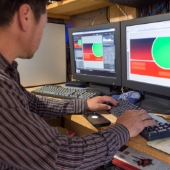 Dual monitor systems can be great investments for your small business. By using two monitors, you and your employees can increase your productivity and improve your workflow. Read on to learn more about the advantages of using dual monitors and how this setup can benefit your business.

Posted on Wednesday November 03, 2021 | productivity, hardware, monitors, productivity hacks
Some things come in pairs, such as glasses, shoes, and, for busy office workers, computer monitors. But while using two monitors at once may seem unconventional for some, it actually has a lot of advantages. If you're hesitant about using two monitors simultaneously, perhaps the following benefits will change your mind.

Posted on Monday September 28, 2020 | business, productivity, leisure, improvement, screen, dual, enhanced, monitors, space, visibility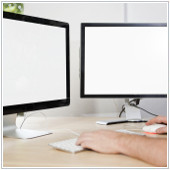 Small businesses are always seeking ways to ensure their employees make effective use of computers. But before you go out and buy bigger hard drives and faster processors, you should consider upgrading your desktops to a dual monitor system. Read on to find out about the advantages of using two monitors per desktop.

Posted on Tuesday August 21, 2018 | visibility, space, screen, productivity, monitors, leisure, improvement, enhanced, dual, business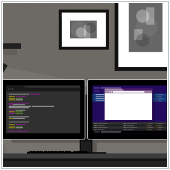 Many employees are uncomfortable using two monitors at their desk, so it's no surprise that dual monitor setups aren't as popular as single monitor setups. But working with two screens provides ways for employees to work more productively. Here's a look at some of the main reasons why your employees' desktops should be upgraded to two monitors.

Posted on Tuesday July 12, 2016 | visibility, space, screen, productivity, monitors, leisure, improvement, enhanced, dual, business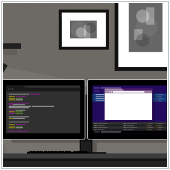 Have you ever witnessed your coworkers crazily straddle two computer monitors like madmen? Many find that working multiple monitors in this way is either intimidating or just plain weird. So it's no surprise that such a set-up is unpopular. But even if you look like you're preparing to launch rockets into outer space, that shouldn't dissuade you from working with dual monitors altogether. Here are six reasons why working with two is better than one:

Page: 1