Tag Search: mouse
Posted on Friday August 20, 2021 | android, tablet, keyboard, phone, accessories, mouse, microsd card, bluetooth, peripheral, phone holder, portable charger, protective case, screen protector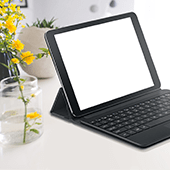 Android devices are known for their versatility, a quality that's made possible not just by the sheer variety of applications they support, but also by the many accessories you can use with them. Knowing what these accessories can do will help you get more out of your Android device.

Posted on Monday October 19, 2020 | hardware, wireless, dpi, fingertip, grips, mouse, palm, size, wired, sensitivity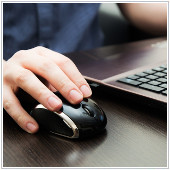 The two-button mouse with a cord is what most of us are familiar with - it's been the standard design for many years. But times have changed, and the old mouse is now considered less responsive and uncomfortable to use. Worse, having a cord makes things more inconvenient when it gets tangled whenever you put your mouse in your bag. But choosing a new mouse can be confusing, especially if you're unfamiliar with the new features. Here are some things to keep in mind before buying one.

Posted on Friday April 03, 2020 | keyboard, work from home, mouse, webcam, remote work, computer monitor, headset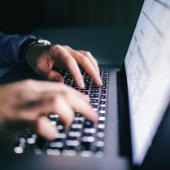 At the office, everything employees need to get work done is provided by the company. They have their PCs, standard keyboards, mice, and perhaps headsets if they do lots of calls. However, circumstances like community quarantines during viral outbreaks may force you to have staff work from their homes. Question is, what hardware must they have for their very own work-from-home setups? Beyond the obvious items such as a PC or laptop and a smartphone to help them keep in touch with superiors and colleagues, here's what you'll need them to get.

Posted on Friday September 21, 2018 | wireless, wired, size, sensitivity, palm, mouse, hardware, grips, fingertip, dpi, claw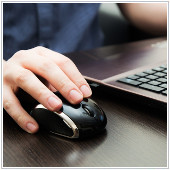 If you're tired of using an uncomfortable mouse or struggling with your laptop's trackpad, it's time to buy a new one. But with so many brands and models out there, where would you even start looking? Here are a few tips that will help you decide on the right mouse.

Posted on Tuesday April 26, 2016 | wireless, wired, size, palm, mouse, hardware, grips, fingertip, extra buttons, dpi, claw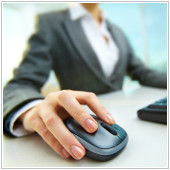 Have you been stuck using the same mouse for several years now? If you're feeling a bit of pain in your mouse clicking hand, then it's probably time to consider an upgrade. We don't always pay attention to it, but a good mouse can make a big difference. The perfect mouse will let you work efficiently, be easy to wield, and is comfortable enough to save your wrists and fingers from injury. So the next time you're in the market for new mice, keep these these tips in mind.

Page: 1