Tag Search: network security
Posted on Monday November 13, 2023 | hardware, network security, wi fi, cybersecurity, router, guest wi fi, secure wi fi, wi fi connectivity, wi fi tips, wireless internet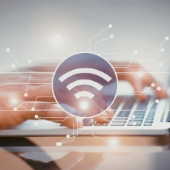 Does your office regularly get visitors? Chances are that many of these visitors ask to connect to your Wi-Fi for different reasons. In any case, an improper Wi-Fi setup can lead to a frustrating experience for them, and worse, it can put your sensitive data at risk of falling into the hands of malicious entities. The question is, how can you ensure your Wi-Fi is set up correctly?

Posted on Wednesday March 29, 2023 | network security, cloud security, cybersecurity, role based access control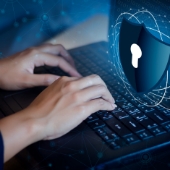 Despite improvements in cybersecurity solutions in recent years, a significant proportion of small businesses still rely on basic levels of protection. This approach is no longer viable, as cybercriminals have become highly adept at social engineering techniques and at identifying vulnerabilities in software and processes that they can take advantage of. In this blog, we'll provide you with rapid and effective means of improving your cybersecurity posture to protect your business against ever-evolving cyberthreats.

Posted on Tuesday December 13, 2016 | security, protection, network security, cybercrime, cyber attacks 2017, cyber threats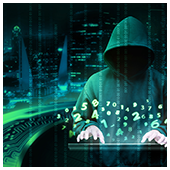 As 2017 rolls in, the threat of more formidable cyber attacks looms large. Hackers and the cyber police will spend a lot of time outsmarting each other, while consumers of technology, individuals and businesses alike, anticipate the best security plan that can guarantee they sleep soundly at night. When it comes to defending against cyber-attacks, forewarned is forearmed. Here are some of the threats we predict in the coming year.

Page: 1