Tag Search: office
Posted on Friday June 19, 2020 | productivity, microsoft, office 365, windows, office, windows 10, microsoft 365, windows defender, w10, intune, o365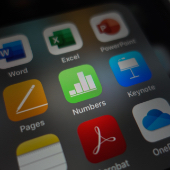 In April 2020, Microsoft launched Microsoft 365, the successor to its popular Office 365. But it's not a mere name change. The tech giant is also introducing improvements to its productivity software that will enhance how your business deals with cyberthreats every day.

Posted on Monday April 20, 2020 | microsoft, windows, office, data management, data security, work from home, covid 19, coronavirus, pandemic, data integrity, wfh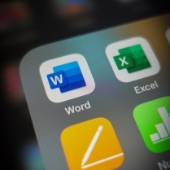 Microsoft's software offerings are filled with features that allow and even augment enterprise work from home (WFH) setups without sacrificing security. Here are some updates about the company's applications, as well as other common third-party applications in the Windows and Office ecosystems, which will ensure data security when you're working remotely.

Posted on Monday April 06, 2020 | remote workers, productivity, project management, communication, office, remote working, project management tools, remote workplace, collaboration tools, covid 19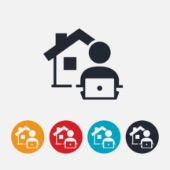 Remote work is on the rise like never before as companies are pressured to sustain operations amidst the COVID-19 pandemic. But even before massive business disruptions, remote working has been a growing trend. Many have been enjoying work-from-home setups with the help of the right tools. This article is a list of our favorites.

Posted on Wednesday February 19, 2020 | productivity, microsoft, office 365, office, workplace analytics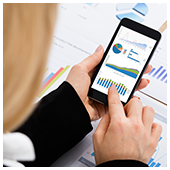 Workplace Analytics allows managers to assess their employees' performance using the data gathered from Office 365. Unlike past Microsoft productivity tools that showed only the user's own information, Workplace Analytics allows both employees and managers to view each others' performance data.

Posted on Friday January 10, 2020 | productivity, microsoft, office 365, office, surface, office productivity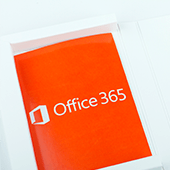 Microsoft's Surface line does not only have the most powerful Intel Core processors, but it also offers unprecedented integration with Office 365. With unique touchscreen capabilities and advanced accessories, Surface devices enable you to work with the popular productivity suite in new and exciting ways.

Posted on Wednesday September 25, 2019 | office 365, office, office 365 for business, office for business, which office should a business choose?, office 2019 vs office 365
Microsoft Office is one of the most popular productivity suites for businesses. Over the years, Microsoft has released several versions of the product, all of which were designed to target different users or update outdated features. Two of the suite's latest iterations, Office 365 and Microsoft Office 2019, contain many of the same standard applications, but users should pay close attention to their differences when deciding which one to purchase.