Tag Search: office 365
Posted on Wednesday April 26, 2023 | cloud, office 365, collaboration, yammer, groups, microsoft 365, microsoft teams, microsoft 365 groups
In the digital age, businesses and organizations have a variety of collaboration tools at their disposal. With so many options available, it can be challenging to determine which tool is best suited for specific tasks and goals. Three commonly used tools in the Microsoft ecosystem are Groups, Teams, and Yammer. While all three offer collaboration and communication features, they each have unique strengths and use cases. In this article, we will explore the differences between Groups, Teams, and Yammer, and help you determine when to use each tool for optimal collaboration and communication within your organization.

Posted on Friday August 26, 2022 | viva insights, productivity, office 365, office, microsoft teams, microsoft 365, microsoft, employee engagement, collaboration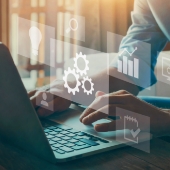 Viva Insights uses the power of data and analytics to help businesses of all sizes improve their employees' productivity. Let's learn more about this business productivity tool and how it can benefit your organization.

Posted on Monday July 18, 2022 | office 365, security tips, business security tips, cybersecurity, microsoft teams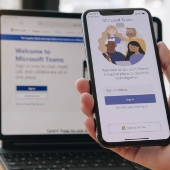 Microsoft Teams has become an essential tool in the workplace, with its ability to facilitate communication and collaboration in a remote or hybrid setting. However, as more and more users rely on this platform, its potential as a security risk increases. Here are the three best ways to help you secure Microsoft Teams.

Posted on Wednesday June 29, 2022 | microsoft office 365, security, malware, sharepoint, office 365, phishing, onedrive, cybersecurity, productivity suite, microsoft 365, microsoft teams, cyberthreat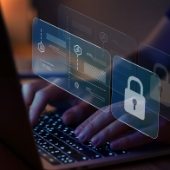 Microsoft 365 is one of the most popular suites of cloud-based tools and services used by businesses of all sizes. But while it offers robust security measures, the evolving cyberthreat landscape relentlessly puts Microsoft 365 users at risk. This is why Microsoft is constantly looking for ways to address security issues so that your IT environment and data are protected. In this blog post, we will discuss some of the most common Microsoft 365 security risks and how you can keep your business protected.

Posted on Wednesday February 09, 2022 | office 365, microsoft updates, microsoft 365, admin capabilities, apps admin center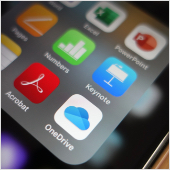 Migrating workflows to the cloud, securing all company devices and software, and ensuring 24/7 data access are gargantuan IT admin tasks, especially as companies adopt flexible working arrangements post-COVID-19. Fortunately for Microsoft 365 Apps users, the admin center offers features that empower IT personnel to be more efficient and effective in handling these crucial responsibilities.

Posted on Friday December 10, 2021 | yammer, office 365, microsoft teams, microsoft 365 groups, microsoft 365, groups, collaboration, cloud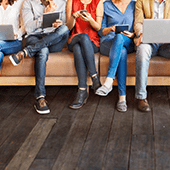 While most Microsoft 365 apps serve a particular purpose, tools like Microsoft 365 Groups, Yammer, and Microsoft Teams can all be used for office communication and collaboration. However, there are a few small differences among these three tools. Read on to learn more.