Tag Search: onedrive
Posted on Wednesday September 04, 2019 | microsoft, office 365, windows, onedrive, ad blocker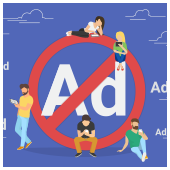 Surprised that ads have taken over your Windows 10 PC, laptop, or Surface Pro? You can still have an ad-free experience with Windows 10 In this tutorial, we will show you how to turn off ads that Microsoft sends in File Explorer.

Posted on Wednesday June 12, 2019 | apps, microsoft, settings, cortana, windows 10, onedrive, operating system, features, tools, windows 10 may 2019 update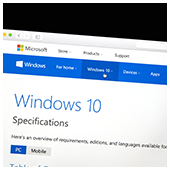 Microsoft is constantly rolling out new versions of its Windows operating system, and the latest is finally here - the first major update of Windows 10 in 2019. Find out what you can expect from the Windows 10 May 2019 update and how it can help you be more productive.

Posted on Tuesday March 26, 2019 | tips, productivity, outlook, onenote, onedrive, office, microsoft, email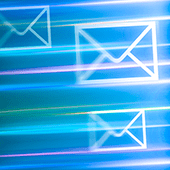 People are constantly searching for an easier way to keep their email inboxes in order, customize their email signatures, and improve group communications. The good news is that Microsoft Outlook has these features built in, you just need to know where to look.

Posted on Thursday September 27, 2018 | sharepoint, onedrive, office 365, microsoft, cloud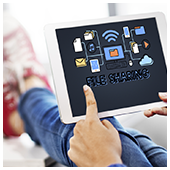 Storing files in the cloud is common nowadays, making things convenient for business owners who want to manage their data on the go. But the number of ways to do this can be daunting, especially to the uninitiated. Don't get lost in the sea of options. This handy guide will tell you whether SharePoint or OneDrive is right for you.

Posted on Friday May 18, 2018 | windows 8, windows 7, windows 10, tools, onedrive, microsoft, file history, cloud storage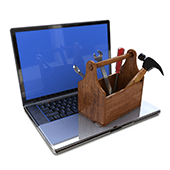 Businesses rely on computers for their daily operations, so getting afflicted by ransomware is devastating. It blocks access to all data, which can result in financial losses and the company closing down temporarily or permanently. Fortunately, Windows offers built-in tools and cloud storage options so you won't have to fear data loss.

Posted on Wednesday May 02, 2018 | windows 10, storage, space, settings, onedrive, hard drive, computer, cloud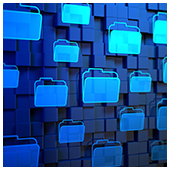 Hard drive space is a top priority for Windows 10 users. Techies who use budget computers navigate with limited storage or with Solid-State Drive (SSD). Having little disk space obstructs the free flow and enjoyment of using the hard drive, so you need more storage space. Here are some tips to free up your disk.