Tag Search: online presence
Posted on Wednesday July 03, 2019 | online presence, social media, marketing, reputation management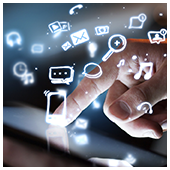 Social media as a component of marketing is continuously growing its own significant heartbeat in the industry - so much so that many businesses nowadays make exclusive use of it for their advertising and promotional needs.

Posted on Monday November 07, 2016 | social media, reputation management, online presence, marketing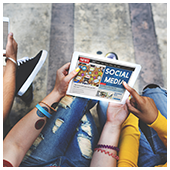 Every company wants to get more business out of social media. But to most small- and medium-sized businesses, a social media strategy is limited to the most popular platforms. There are at least a dozen more options however, and we want to take some time to cover the best sites that you're probably not using, here.

Posted on Thursday June 02, 2016 | the act, remote care, online presence, hipaa, healthcare, apple watch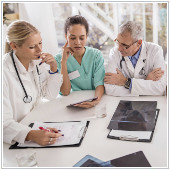 "We are living in a digital world, and healthcare practices need a URL". If Madonna could change the lyrics of her 1984 classic to speak to the healthcare industry, she may have sang something like this. A URL is just one facet of the digital strategy that hospitals and private practices alike will need to adapt if they wish to remain competitive in today's world. Here are a few other trends worth taking note of.

Page: 1