Tag Search: operating systems
Posted on Friday December 25, 2020 | business, productivity, microsoft, windows 10, tips and tricks, operating systems, focus assist, night light, taskbar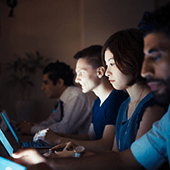 Windows is the most popular operating system in history, but despite its popularity, many users still do not know about all of its functionalities. Here are some Windows 10 features from the latest update that you might have missed.

Posted on Thursday October 24, 2019 | business, productivity, microsoft, windows 10, tips and tricks, operating systems, focus assist, night light, taskbar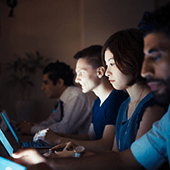 Microsoft's latest operating system is so full of features that it's hard to learn them all. After countless hours answering questions and fixing issues related to Windows 10, we've put together a list of the most useful apps, settings, and features. See how many of our picks you already know!

Posted on Wednesday September 26, 2018 | microsoft, operating systems, windows
At its Ignite 2018 conference, Microsoft said that Windows 10 has been installed on over 700 million active devices. Neowin reports of the confusion around this estimate, noting that "the last milestone was 600 million active devices" announced on November 29, 2017, nearly 10 months ago. From the report: If you follow Windows 10 news, this might not even seem like a major development. That's because the firm's communication around this has been wildly inconsistent. It started off when Windows and Devices chief Terry Myerson announced that he's leaving Microsoft, and he wrote in a farewell letter that Windows 10 is installed on nearly 700 million active devices. That was almost six months ago. At the firm's Build conference in May and at the Insider Dev Tour in July, Microsoft announced that Windows 10 is installed on over 700 million devices, only to retract those statements later on and say they were mistakes. But today after almost six months of "nearly 700 million", Windows 10 is officially installed on over 700 million devices.

Posted on Thursday May 11, 2017 | windows 10, updates, patches, operating systems, microsoft, cybersecurity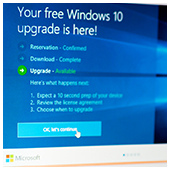 Updates to the Windows operating system have a controversial reputation. On the one hand, Microsoft issues them frequently to combat cybersecurity risks and introduce new features. On the other hand, the update frequency and requirements leave some users feeling like it's impossible to keep up. The most recent announcement from Microsoft is working to address these inconsistencies.

Posted on Thursday October 27, 2016 | windows, patches, operating systems, microsoft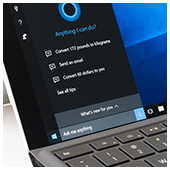 As a new and gigantic improvement on versions 7, 8 and 8.1, Windows 10 bears a significant burden in regards to security. Despite being regarded as one of the best Windows operating systems supported, it suffers from imperfections, just like every other piece of software on the market. But with such a swift and thorough response to flaws from its programmers, it's hard to complain. Make sure to read this article before installing Windows' most recent patch.

Page: 1