Tag Search: outlook
Posted on Monday May 11, 2020 | outlook, excel, microsoft, powerpoint, office 365, word, teams, microsoft 365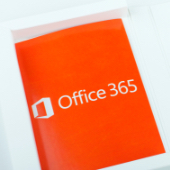 Microsoft recently launched its new slate of consumer service plans: Microsoft 365 (M365) Personal and Family. This will replace Office 365 (O365) Home and Personal, signaling the shift of the company's consumer bundles from just a set of tools to powerful solutions that help you manage both work and life. But Microsoft isn't simply rebranding - it's also introducing new capabilities to its apps. Here's what you can look forward to.

Posted on Tuesday October 29, 2019 | outlook, twitter, apps, office 365, connectors, groups, mailchimp, microsoft updates, trello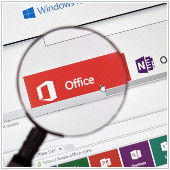 People often have dozens of tabs open in their web browsers to access services that help them with work or catch up on social media. As a result, it's difficult to keep track of all of them and get the information you need. Office 365 Groups solves this problem with Connectors, a new feature that lets you connect to third-party applications within the Outlook page. So if you want to declutter your taskbar, try out Connectors for your Groups.

Posted on Thursday May 30, 2019 | outlook, productivity, calendar, microsoft, cloud, mac, office 365, mobile, office, sharing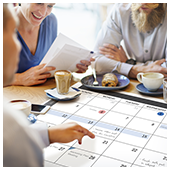 Arranging meetings that work with everyone's schedules is a pain - especially if participants don't work in your office. A calendar that is easy to share publicly simplifies everything from scheduling calls with clients to quarterly meetings with business partners. Here's how you can achieve that with Office 365.

Posted on Thursday May 16, 2019 | outlook, business, sharepoint, office 365, skype, skype for business, office, e1, e3, e5, business premium, general articles a, enterprise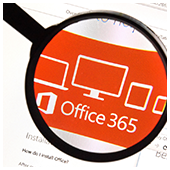 Office 365 has become the go-to all-in-one tool for businesses in recent years. With different Office 365 plans - Business, Business Premium, Enterprise E1, E3, and E5 - you can have a set of services and features that are perfect for your business. We've summarized a list of the different features of each plan to help you select the right one.

Posted on Tuesday March 26, 2019 | tips, productivity, outlook, onenote, onedrive, office, microsoft, email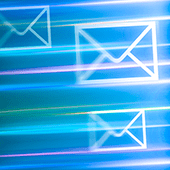 People are constantly searching for an easier way to keep their email inboxes in order, customize their email signatures, and improve group communications. The good news is that Microsoft Outlook has these features built in, you just need to know where to look.

Posted on Tuesday February 12, 2019 | sharepoint, outlook, office 365, microsoft teams, microsoft chat, group chat, business communication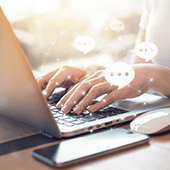 It can be overwhelming to have several windows pulled up to manage your email, company chats, and any cloud storage that isn't compatible with your inbox. Microsoft Teams helps streamline the basic necessities of office work to help you overcome the tedium of multitasking.