Tag Search: outlook
Posted on Wednesday August 11, 2021 | outlook, productivity, calendar, outlook com, microsoft 365, outlook for android, outlook for ios, outlook on the web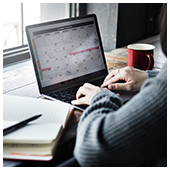 If you want to keep everyone updated on each other's assignments or improve your team's productivity, sharing your calendar on Microsoft 365 is a must. In this article, we'll take a look at how you can sync your schedules on different versions of Outlook.

Posted on Monday April 12, 2021 | outlook, business, sharepoint, office 365, skype, skype for business, office, e3, e5, business premium, microsoft 365, enterprise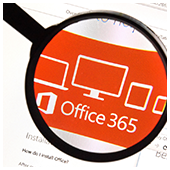 The award-winning productivity suite Microsoft 365 comes in several different packages to suit the budgets and needs of various types of businesses. Read on to learn which one is best for your company.

Posted on Monday November 23, 2020 | outlook, sharepoint, office 365, business communication, microsoft teams, group chat, microsoft chat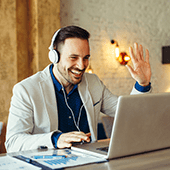 If you're like most people, you only use your office chat applications for simple, everyday use - to ask someone a question or to touch base with colleagues. But wouldn't it be great if you could do more things at once in these apps, such as completing tasks and chatting with colleagues all in a single window? Perhaps you've already heard of Microsoft Teams' robust features to accomplish this, but how do you get the most out of the program?

Posted on Wednesday July 29, 2020 | outlook, business, tips, email, productivity, calendar, efficiency, microsoft, office, tasks, contacts, teams, onedrive, organization, meeting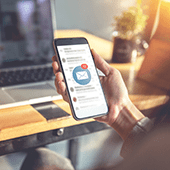 Millions of businesses worldwide use Microsoft Outlook, preferring the free web-based email and calendar service over its many competitors. Outlook also offers tasks and contacts management capabilities, among other nifty features that will help you work smarter and boost your efficiency. Let's take a closer look at some tips to help you make the most of Outlook.

Posted on Monday May 11, 2020 | outlook, excel, microsoft, powerpoint, office 365, word, teams, microsoft 365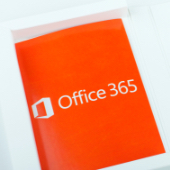 Microsoft recently launched its new slate of consumer service plans: Microsoft 365 (M365) Personal and Family. This will replace Office 365 (O365) Home and Personal, signaling the shift of the company's consumer bundles from just a set of tools to powerful solutions that help you manage both work and life. But Microsoft isn't simply rebranding - it's also introducing new capabilities to its apps. Here's what you can look forward to.

Posted on Tuesday October 29, 2019 | outlook, twitter, apps, office 365, connectors, groups, mailchimp, microsoft updates, trello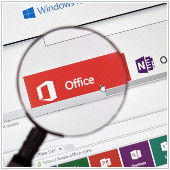 People often have dozens of tabs open in their web browsers to access services that help them with work or catch up on social media. As a result, it's difficult to keep track of all of them and get the information you need. Office 365 Groups solves this problem with Connectors, a new feature that lets you connect to third-party applications within the Outlook page. So if you want to declutter your taskbar, try out Connectors for your Groups.