Tag Search: passwords
Posted on Friday March 20, 2020 | firefox, safari, security, web browsers, privacy, chrome, passwords, auto fill, cybersecurity, general articles c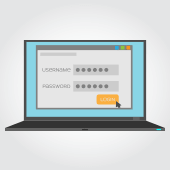 Many people use auto-fill passwords for their convenience. What you might not know is that hackers and advertisers can use them to get access to websites and other applications and gather sensitive information. Learn more about the risks of using autocomplete passwords.

Posted on Monday March 09, 2020 | security, google, office 365, sso, passwords, single sign on, identity as a service, logins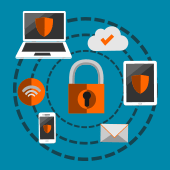 Cloud subscriptions are undoubtedly valuable, but creating a new set of login credentials users have to memorize adds another level of inefficiency. With single sign-on (SSO), you can create one user profile that logs you into all of your online accounts. If you're overwhelmed by the need to create and manage strong passwords, SSO is for you.

Posted on Friday February 15, 2019 | updates, two factor authentication, security and privacy, passwords, passcodes, mobile devices, iphone, ipad, ios 12, apple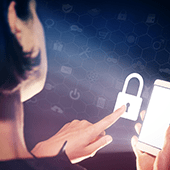 iOS 12, Apple's latest mobile software offering, is finally available, and it promises to be better at keeping your data locked down. Here are some tweaks that you can make to boost iOS 12's security and privacy settings.

Posted on Thursday January 31, 2019 | web browsers, security, safari, privacy, passwords, general articles a, firefox, cybersecurity, chrome, auto fill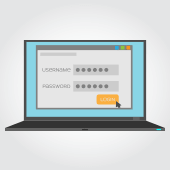 Advertisements and suggestions based on our internet browsing habits are sources of online tracking. However, autocomplete passwords are also another source of online tracking. This sneaky tactic comes with serious security risks. Here's how you can stop it from targeting you.

Posted on Thursday January 17, 2019 | sso, single sign on, security, passwords, office 365, logins, identity as a service, google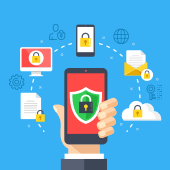 Making passwords can be tedious. From complexity requirements to minimum lengths, creating a password for each new account brings its own set of headaches. If this problem is reaching a boiling point, Single Sign-On (SSO) solutions can help. These techniques are secure, easy-to-manage, and do away with the need to manage a long list of usernames and passwords.

Posted on Monday July 23, 2018 | security, policies, passwords, internet, employee handbook, email, data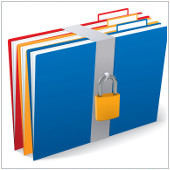 Employees are one of your biggest security holes. There is no foolproof prevention method for human error, which is why employee mistakes are one of the most common causes of a security breach. To reduce potential risks, we've suggested a few IT policies you should implement to protect your business.