Tag Search: passwords
Posted on Monday August 30, 2021 | security, google, office 365, sso, passwords, single sign on, identity as a service, logins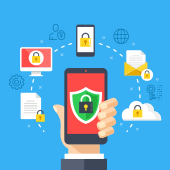 Password creation and management can be a bothersome process, with different websites imposing different password parameters and the like. Multiply that by all the online services you use and it all starts to look overwhelming. Fortunately, a simple tool called single sign-on can make all of that much easier.

Posted on Friday October 16, 2020 | voip, vpn, passwords, encryption, internet phones, password protection, voip security, internet telephony safety, virtual private networks, voip firewalls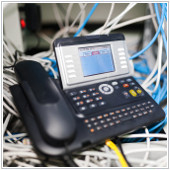 Every business today uses Voice over Internet Protocol (VoIP) technology to enhance team collaboration. But while the benefits of VoIP continue to ease the burdens of business communications, there are security risks associated with using it. Unsecure VoIP platforms may be harming your computer networks without you knowing it.

Posted on Friday March 20, 2020 | firefox, safari, security, web browsers, privacy, chrome, passwords, auto fill, cybersecurity, general articles c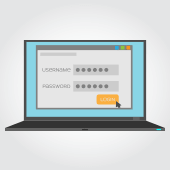 Many people use auto-fill passwords for their convenience. What you might not know is that hackers and advertisers can use them to get access to websites and other applications and gather sensitive information. Learn more about the risks of using autocomplete passwords.

Posted on Monday March 09, 2020 | security, google, office 365, sso, passwords, single sign on, identity as a service, logins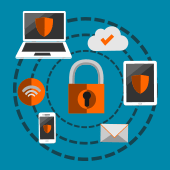 Cloud subscriptions are undoubtedly valuable, but creating a new set of login credentials users have to memorize adds another level of inefficiency. With single sign-on (SSO), you can create one user profile that logs you into all of your online accounts. If you're overwhelmed by the need to create and manage strong passwords, SSO is for you.

Posted on Friday February 15, 2019 | updates, two factor authentication, security and privacy, passwords, passcodes, mobile devices, iphone, ipad, ios 12, apple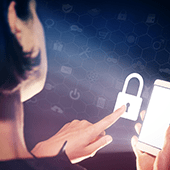 iOS 12, Apple's latest mobile software offering, is finally available, and it promises to be better at keeping your data locked down. Here are some tweaks that you can make to boost iOS 12's security and privacy settings.

Posted on Thursday January 31, 2019 | web browsers, security, safari, privacy, passwords, general articles a, firefox, cybersecurity, chrome, auto fill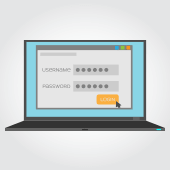 Advertisements and suggestions based on our internet browsing habits are sources of online tracking. However, autocomplete passwords are also another source of online tracking. This sneaky tactic comes with serious security risks. Here's how you can stop it from targeting you.