Tag Search: phishing
Posted on Monday September 14, 2020 | security, password, email security, phishing, email account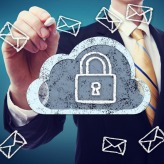 Email is one of the best things the internet has given us. We use it to sign up for websites, apply for jobs, make payments, get in touch with friends and family, and many more. However, your email is also one of the platforms hackers can exploit to steal information or launch malware attacks. Here are crucial steps to take to safeguard your email account.

Posted on Friday April 10, 2020 | password, data backup, vpn, antivirus, phishing, firewall, cybersecurity, multifactor authentication, remote work, online scam, wi fi router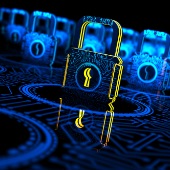 Encouraging staff to work from home is extremely vital in the midst of the COVID-19 outbreak. By minimizing social interactions and contact risks, you can reduce the spread of the virus. But be warned. Transitioning from a fully managed business environment to a home office can leave you vulnerable to cyberattacks and online scams. Here's what you and your staff must do to mitigate the cybersecurity risks.

Posted on Friday February 21, 2020 | voip, phishing, cybersecurity, vishing scam, business communication, vishers, vishing attacks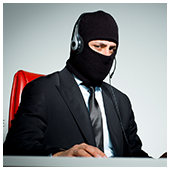 Scammers have found a way to exploit vulnerabilities in VoIP (Voice over Internet Protocol) via a scam called vishing. This scam works much like any phishing attack: a scammer purports to be a legitimate entity and asks the potential victim to provide sensitive information. Learn how vishers operate.

Posted on Wednesday November 20, 2019 | apple, antivirus, phishing, backups, mac ransomware, patcher, keranger cybersecurity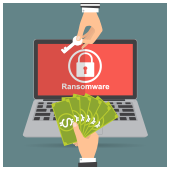 High-profile ransomware cases include the WannaCry and Petya outbreaks in 2017, which infected hundreds of thousands of Windows PCs around the world. However, Mac computers can get ransomware too. If you have a Mac, it's important that you follow the security best practices below.

Posted on Wednesday August 07, 2019 | security, gmail, phishing, machine learning, anti phishing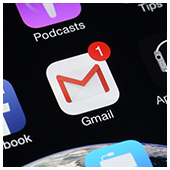 Phishing is a social engineering attack that never grows old. In fact, cybercriminals know that it's still easier to trick people into giving away their personal information or clicking a malicious link than to break through several layers of protection. To help in the continuing fight against phishing, Google has improved Gmail's anti-phishing security features.

Posted on Thursday June 27, 2019 | security, password, email security, phishing, email account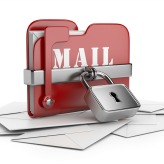 If you think your email is safe from hackers, think again. A lack of sufficient email security measures can result in data theft, unauthorized access to sensitive information, and malware attacks. Here are some tips to secure your email account from unwanted intruders and the many troubles that come with them.