Tag Search: pinterest
Posted on Monday May 20, 2019 | business, online, pinterest, small, social, marketing, content, smb, media, medium, tool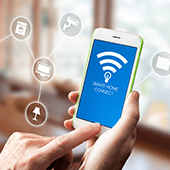 Alexa has made Amazon proud by going beyond basic functions like providing weather updates, streaming music, and setting alarms. As her developers continue to improve on her capabilities, business users can look forward to a revolutionary, one-of-a-kind office assistant.

Posted on Monday May 14, 2018 | twitter, social media, pr, pinterest, google, facebook, adwords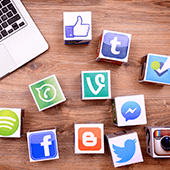 As a startup business owner, you may think social media isn't worth the effort because no one knows about your business. You may have dabbled in Twitter, Facebook, or LinkedIn and seen minimal (if any) results. What can a business owner with a new brand/product do? Well, it turns out quite a lot. And to prove it, here are tips everyone can learn from.

Posted on Monday June 12, 2017 | tool, social, smb, small, pinterest, online, medium, media, marketing, content, business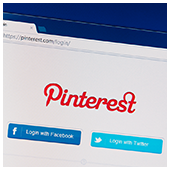 Last October, Pinterest launched its first paid advertising service, "Promoted Pins," which is geared toward large enterprises. Recently, a similar product named "DIY Promoted Pins" was released for small- and medium-sized businesses. This shows how popular social media has become in helping to establish an online presence for your business, and here are some tips to get you started.

Page: 1