Tag Search: portability
Posted on Wednesday May 26, 2021 | hardware, presentation, business projector, portability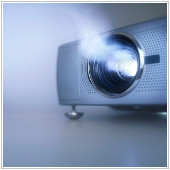 A business projector can help make presentations more engaging, immersive, and enjoyable. It's an especially useful tool for meetings, so it's important that you have the right projector for your needs. If you're looking for the best business projector to make your presentations truly stand out, here are some important factors you need to consider.

Posted on Friday August 09, 2019 | hardware, presentation, business projector, portability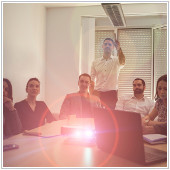 A typical projector bulb lasts 2,000 hours (and newer ones, like LED lamps, can go up to 20,000 hours). But there are other factors that affect a projector's lifetime before it needs replacement. If you're unsure about what to look for in your next projector purchase, this list will help you choose the best product.

Posted on Tuesday October 09, 2018 | security, portability, pcs, laptops, hardware upgrades, hardware, desktops, cost savings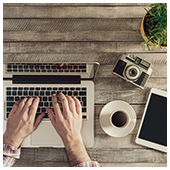 In today's business world, computers are an essential investment. Considering the tight budgets of small- and medium-sized businesses (SMB), one can't afford to invest in the wrong hardware. Which is the smartest investment, especially for startups? Laptops or Desktops?

Posted on Thursday September 01, 2016 | presentation, portability, hardware, business projector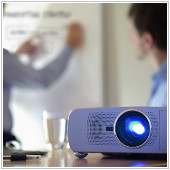 Love them or hate them, projectors are the modern day soapbox. They give you the platform to present your case to a wider audience without compromising your content. Like most hardware purchases, however, they're accompanied by a list of measurements and specifications you likely have little experience with. If you're in the market for some new projection hardware at your business, take a minute to brush up on the essentials here.

Page: 1