Tag Search: presentation
Posted on Wednesday May 26, 2021 | hardware, presentation, business projector, portability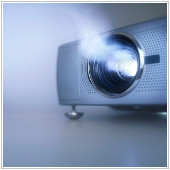 A business projector can help make presentations more engaging, immersive, and enjoyable. It's an especially useful tool for meetings, so it's important that you have the right projector for your needs. If you're looking for the best business projector to make your presentations truly stand out, here are some important factors you need to consider.

Posted on Friday August 09, 2019 | hardware, presentation, business projector, portability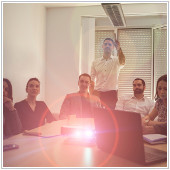 A typical projector bulb lasts 2,000 hours (and newer ones, like LED lamps, can go up to 20,000 hours). But there are other factors that affect a projector's lifetime before it needs replacement. If you're unsure about what to look for in your next projector purchase, this list will help you choose the best product.

Posted on Tuesday September 13, 2016 | work, tips, slides, skill, school, presentation, powerpoint, microsoft, enhance, animation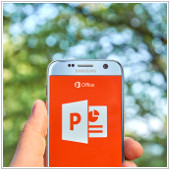 Many suffer from glossophobia, the fear of public speaking. Reasons vary, from traumatic childhood experiences to the inability to imagine your co-workers in their underwear. Enter Microsoft PowerPoint. This program helps visually depict a presentation, whether it be for a class project or a boardroom meeting, or to convince parents to buy your first car. With the nine following tips, you can maximize the efficiency of your next PowerPoint presentation.

Posted on Thursday September 01, 2016 | presentation, portability, hardware, business projector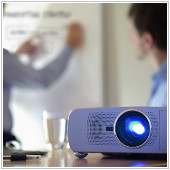 Love them or hate them, projectors are the modern day soapbox. They give you the platform to present your case to a wider audience without compromising your content. Like most hardware purchases, however, they're accompanied by a list of measurements and specifications you likely have little experience with. If you're in the market for some new projection hardware at your business, take a minute to brush up on the essentials here.

Posted on Friday June 10, 2016 | virtualization, software, smb, small, size, presentation, medium, maintenance, hardware, effective, desktop, cost, business, application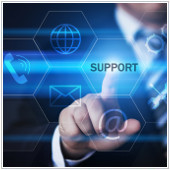 Virtualization has permanently changed the world of IT and computing and bringing with it the overhaul of IT architecture and workflow. One would think that it would reach its saturation point sooner or later but with constant innovation and development, virtualization has permeated and penetrated deep as to reach the client level. Here are three virtualization options for SMB's wishing to optimize their tech resources:

Page: 1