Tag Search: productivity
Posted on Wednesday August 23, 2023 | productivity, efficiency, windows, keyboard shortcuts, file explorer, windows 11, command prompt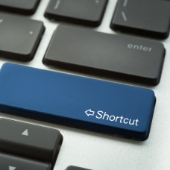 Did you know that Windows 11 has a bunch of shortcuts that can make your life easier and help you get things done more quickly? We've put together a handy list of these keyboard shortcuts to help you streamline your workflow effortlessly. Give them a try and see how much more productive you can be!

Posted on Wednesday June 28, 2023 | productivity, dual monitors, computer monitor, collaboration and communication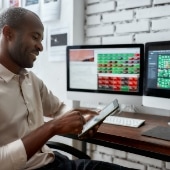 Enhancing productivity and improving multitasking capabilities are two of the key goals for many individuals, whether in a professional or a personal setting. One way to achieve these goals is by incorporating dual monitors into your workstation. With two screens at your disposal, you can multitask like never before, seamlessly switching between different applications, documents, or web pages. Let's explore the other advantages of dual monitors.

Posted on Friday March 17, 2023 | workplace analytics, productivity, microsoft teams, microsoft 365, microsoft, employee engagement, collaboration
Imagine being able to monitor employee productivity, identify bottlenecks, and see where improvements could be made with a single business solution. Workplace Analytics is the tool that can do all that and more. In this article, you can learn more about this valuable tool from Microsoft and the wonders it can bring to the productivity levels of businesses across every size and industry.

Posted on Monday February 27, 2023 | remote workers, productivity, project management, office, project management tools, trello, remote workplace, microsoft teams, collaboration tools, slack, covid 19, basecamp, join me, mattermost, real time communication, remote desktop applications, rocketchat, splashtop, teamviewer
Working in a virtual environment can be challenging for any team, but it doesn't have to be. Using tools and technologies that allow distributed teams to stay connected no matter their geographical location can make remote working easier and more effective. Let's explore some of the best online tools available today that will help improve your remote staff's collaboration and productivity.

Posted on Wednesday January 11, 2023 | disaster recovery, productivity, business continuity, wi fi, backup, ups, uninterrupted power supply, network equipment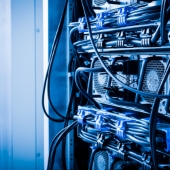 Power outages are a huge inconvenience to businesses. They can lead to lost productivity and revenue, and they can cost you a lot in damages. That's why it's important for businesses like yours to invest in an uninterrupted power supply (UPS). Let's take a closer look at some of the key reasons why every business should have a UPS system in place.

Posted on Monday December 26, 2022 | microsoft office, productivity, microsoft, collaboration, microsoft word, onedrive, editing, formatting, word online, file sharing, styles gallery, word processor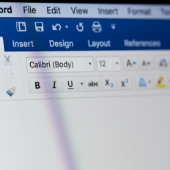 Microsoft Word is one of the most widely used office suites by businesses around the world. However, many users don't know about its various features that can help them become more productive. This article will provide a comprehensive guide on how to maximize the potential of Microsoft Word to improve productivity.