Tag Search: productivity hacks
Posted on Monday November 21, 2022 | productivity, hardware, productivity tips, monitors, productivity hacks, dual monitor, dual monitor system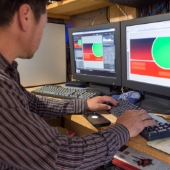 Dual monitor systems can be great investments for your small business. By using two monitors, you and your employees can increase your productivity and improve your workflow. Read on to learn more about the advantages of using dual monitors and how this setup can benefit your business.

Posted on Wednesday November 03, 2021 | productivity, hardware, monitors, productivity hacks
Some things come in pairs, such as glasses, shoes, and, for busy office workers, computer monitors. But while using two monitors at once may seem unconventional for some, it actually has a lot of advantages. If you're hesitant about using two monitors simultaneously, perhaps the following benefits will change your mind.

Posted on Wednesday April 03, 2019 | web, productivity hacks, productivity, chrome store, chrome, browser extension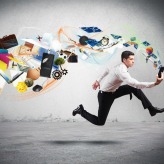 Google Chrome is fast, clean, and versatile. It delivers a great browsing experience to users, so it's no surprise that it has the widest user base out of all web browsers. It's also expandable and customizable, thanks to the thousands of extensions available at the Chrome Web Store. It can be quite taxing to sort out every extension there is, so to help you save time, we've compiled a list of the best Chrome extensions you should install.

Page: 1