Tag Search: productivity tools
Posted on Friday December 11, 2020 | apps, microsoft outlook, productivity tools, connectors, microsoft 365, collaboratio, microsoft 365 groups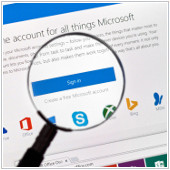 Microsoft 365 Groups is a cross-application service that lets users choose the people with whom they want to collaborate and share resources, such as a document library or a Microsoft Outlook inbox. And with its connectors feature, anyone can send information - even those from third-party apps - to the rest of the group right in their shared inbox. Read on to learn more about what connectors are and how they can help your team be more productive.

Posted on Friday December 25, 2015 | software programs, productivity tools, productivity, meetings, business value, applications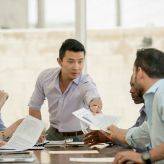 Is there anything worse than an unproductive meeting? The feeling of those minutes and even hours slipping by you as you sit "brainstorming" with co-workers, only to leave the room with a big fat nothing. The frustrating part is that, when run effectively, meetings can result in great ideas, and can add huge value to your company. But how do you make that shift from pointless meetings to productive ones? That's where Do.com comes in. Here's how to make the change in your organization.

Page: 1