Tag Search: qos
Posted on Friday January 08, 2021 | network, qos, beamforming, mimo, network type, throughput, wireless router, 802 11ax, high efficiency wireless, ofdma, orthogonal frequency division multiple access, target wake time, twt, wi fi 6
A strong network enables your business to surf the web and access cloud productivity apps. Behind these networks are Wi-Fi routers that keep your devices connected to the internet. While there are many more components involved in setting up a strong network, your choice of router can make a huge difference. Here are some tips to help you find the right router for your business.

Posted on Friday December 06, 2019 | internet, network, qos, features, beamforming, mimo, network type, throughput, wireless router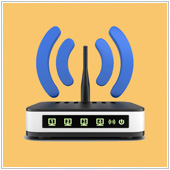 Selecting a Wi-Fi router, much like selecting any other piece of equipment for your business, can be a complicated task. There are a variety of models available that it can be a chore to work out the best option. However, if you know what features to look for, it's much easier to make the right decision.

Posted on Friday April 20, 2018 | voice call, video call, skype for business, qos, network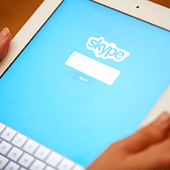 From instant messaging to video conferencing, Skype for Business offers many communication features many companies need to be productive. But before you start making calls on Skype, there are four things you should do to ensure crystal-clear quality.

Posted on Tuesday April 19, 2016 | voip, training, staff, qos, performance, network, data, call quality, applications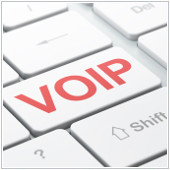 You've likely heard of VoIP: the innovative telephony solution that can dramatically cut costs and replace your traditional phone line. While it may sound appealing, you might have a few reservations. What if the call quality isn't up to par? What if your staff is confused by the technology? What if you have to deal with the complexity and costs of installing an additional network? These are all assumptions that hold little truth. Here's how you can avoid them, and ensure you get the most out of your VoIP service.

Page: 1