Tag Search: scalability
Posted on Friday February 03, 2017 | virtualization, vdi, scalability, hyperconvergence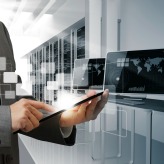 If you thought virtualization was confusing, wait until you hear about hyperconvergence. By consolidating a number of virtualization services into a single piece of hardware, that runs a single piece of software, small- and medium-sized businesses can enjoy the simplicity, cost effectiveness, and security of a cloud infrastructure, in one on-site "box." If you love everything about cloud computing and virtualization, a hyperconverged infrastructure should be the newest tool in your toolbox.

Posted on Thursday July 07, 2016 | security, scalability, hybrid cloud, cloud computing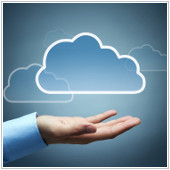 Who would have guessed that clouds could be so complex? Yet in a day and age of seemingly continuous technological advances, "cloud" computing has become one of the more intricate and interesting approaches to managing IT resources for businesses. Not to mention one of the most cost effective, flexible, and secure, thanks in part to something known as the "hybrid cloud."

Page: 12