Tag Search: securing data
Posted on Wednesday July 14, 2021 | security, password, encryption, data breach, update, hacker, securing data, backup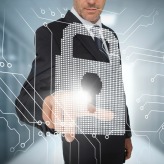 Some of the most well-known companies in the world, including Sony Pictures, Home Depot, Adobe, and eBay, have been victims of cyberattacks. While major corporations like these are high-profile targets for hackers, small- and medium-sized businesses are not exempt from data breaches. And because it may be difficult or impossible to undo any damage caused by cybercriminals, it's imperative for any business — regardless of their size — to take steps to fortify their systems. The following security tips can help guard company data.

Posted on Monday June 10, 2019 | security, password, encryption, data breach, update, hacker, securing data, backup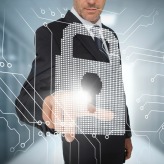 You can't afford to lose business data. It takes away the trust of your clients, leading to loss of revenue. Cybercriminals are here to stay, so it's more important than ever to utilize tight security measures to keep your business data safe. Still, some hackers may have advanced cracking skills, or are really determined to break into your network, so it's a good idea to use the following methods for safeguarding your corporate data.

Posted on Monday May 06, 2019 | data theft, hackers, healthcare it, securing data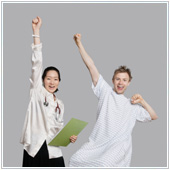 The healthcare industry is shifting their data to cloud services to serve their patients better and improve accessibility. This puts personal health information (PHI) and personally identifiable information (PII) at risk of getting stolen by hackers. Healthcare security experts believe that data breaches aimed at medical facilities are becoming more frequent because of the high demand for PHI and PII in the black market.

Page: 1