Tag Search: security features
Posted on Wednesday September 13, 2023 | speed, qos, security features, beamforming, wi fi router, channels, device prioritization, isp compatibility, mesh system, mu mimo, network connectivity, single router, wi fi bands, wireless protocol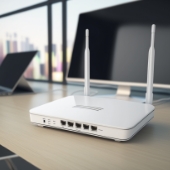 A reliable Wi-Fi network is the backbone of any modern office, enabling productivity and connectivity. Selecting the right office Wi-Fi router is crucial to ensure seamless internet access for your team. In this guide, we'll explore the essential features to consider when shopping for a router that meets your office's needs.

Posted on Wednesday April 10, 2019 | windows defender, windows 10, security features, security, ransomware, microsoft, device guard, controlled folder access, application guard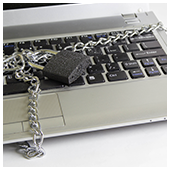 The ransomware threat isn't going away anytime soon, which is bad news for computer users everywhere. Fortunately, Windows 10 has built-in security features to keep you from falling victim to ransomware.

Posted on Thursday January 24, 2019 | security features, os, oreo, new gesture navigation, google assistant, app actions, adaptive battery, accessibility menu

Android 9 Pie is the most recent version of Google's mobile operating system. Officially released on August 6, 2018, it is more powerful and secure than the Oreo version. Here are some new features that will make you want to have a piece of the pie.

Page: 1