Tag Search: server
Posted on Tuesday January 08, 2019 | vpn, virtual private network, server, privacy, ip leaking, encryption, cybersecurity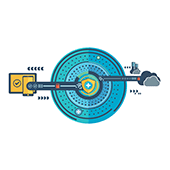 Installing antivirus software and setting strong passwords are no longer considered the bare minimum in cybersecurity. With hackers, third parties, and ISPs constantly monitoring networks and your online habits, hopping onto a virtual private network (VPN) is crucial for keeping your surfing habits private. Here's why.

Posted on Thursday October 18, 2018 | virtual machine, server, operating system, applications, app virtualization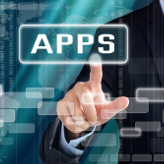 As a small- or medium-sized business (SMB) owner, you need to stay on top of IT trends to get ahead. However, many new IT solutions are quite confusing. One of those is app virtualization. To clear up the confusion, here is a quick overview of what it's all about.

Posted on Monday April 23, 2018 | virtualization, server, operations, management, drawbacks, data
IT managers turn to virtualization to effectively scale down on cost, boost efficiency, and maximize space in their server rooms. Yet, what they didn't expect were the drawbacks involved in this technology solution. It's therefore essential that you're aware of the following management issues before going all in:

Posted on Wednesday March 21, 2018 | vm escape, vm, virtualization, virtual machine, update, server, security, hypervisor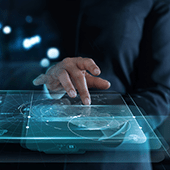 Regardless of how complex the technology, hackers always find a way to exploit it. In the past, virtualization was thought to be an extremely secure solution businesses could rely on to improve IT management and save money. But it does have exploitable vulnerabilities. Hackers can attack the hypervisor to access your systems.

Posted on Monday March 05, 2018 | spectre, server, security, patches, meltdown, healthcare, data storage, data breach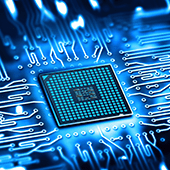 Data security is critical to the healthcare industry. Hospitals and clinics need to ensure medical records are protected at all times to stay HIPAA-compliant. But with Spectre and Meltdown affecting every server, all healthcare providers are at risk of data breach.

Posted on Friday February 23, 2018 | server, security, privacy, password, mac, firmware, firewall, encryption, apple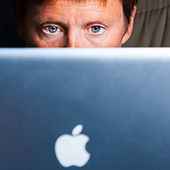 Mac users follow certain steps to maintain privacy and protect company data. But if you're too busy or short on resources, you might place security lower on your to-do list. Whatever your reason, the threat is real and you need to take steps to protect yourself.

Page: 12