Tag Search: settings
Posted on Friday April 23, 2021 | twitter, facebook, apps, security, android, ios, privacy, settings, login, multifactor authentication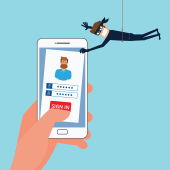 Popular social media platforms like Facebook and Twitter have been suffering massive data breaches for a number of years now. If you wish to continue using these services, you need to tighten your social media privacy settings. Here are a few reminders and tips to help you secure your personal information on social media.

Posted on Friday January 29, 2021 | iphone, ipad, apple, ios, settings, macbook, siri, macbook air, macbook pro, macos, mac mini, setup, system preferences, m1 chip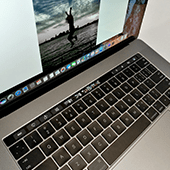 The 2020 MacBook models boast of a new processor that promises a longer battery life and better speed. Plus, they offer the ability to run iPhone and iPad apps. But before you start using your new device, make the following tweaks to ensure even better performance and functionality.

Posted on Wednesday September 16, 2020 | microsoft, windows, settings, virtual desktops, windows 10, personalization, customization, preferences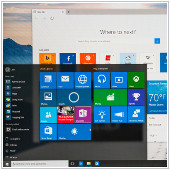 Windows 10 offers a wealth of customization features designed to provide users with a truly personalized and intuitive experience. Whether it's changing the color of your windows or rearranging the tiles on the Start menu, these features will make your Windows PC a better match for your needs and preferences. Check out some of them below.

Posted on Friday September 13, 2019 | iphone, technology, security, apple, privacy, settings, confidential, read receipts, text messages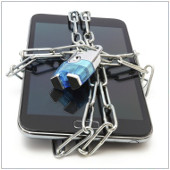 If you're a business owner who is constantly on the go, you may have become too comfortable texting confidential information using your iPhone. Thankfully, getting back on track is easy. Here are three iPhone privacy settings that will give you an added layer of comfort and security.

Posted on Friday August 16, 2019 | twitter, facebook, apps, security, android, ios, privacy, two factor authentication, settings, login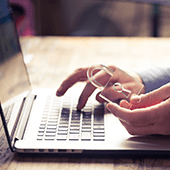 Keep your guard up! Pranksters, malicious attackers, and hackers come in different forms, but they are all after your online privacy and security - especially on social media. There are several things you can do to protect your Facebook and Twitter accounts.

Posted on Wednesday June 12, 2019 | apps, microsoft, settings, cortana, windows 10, onedrive, operating system, features, tools, windows 10 may 2019 update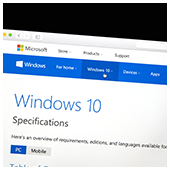 Microsoft is constantly rolling out new versions of its Windows operating system, and the latest is finally here - the first major update of Windows 10 in 2019. Find out what you can expect from the Windows 10 May 2019 update and how it can help you be more productive.

Page: 12