Tag Search: sharepoint
Posted on Tuesday February 12, 2019 | sharepoint, outlook, office 365, microsoft teams, microsoft chat, group chat, business communication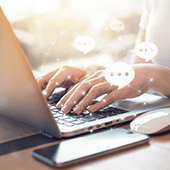 It can be overwhelming to have several windows pulled up to manage your email, company chats, and any cloud storage that isn't compatible with your inbox. Microsoft Teams helps streamline the basic necessities of office work to help you overcome the tedium of multitasking.

Posted on Thursday September 27, 2018 | sharepoint, onedrive, office 365, microsoft, cloud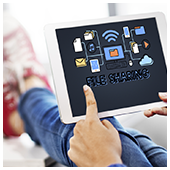 Storing files in the cloud is common nowadays, making things convenient for business owners who want to manage their data on the go. But the number of ways to do this can be daunting, especially to the uninitiated. Don't get lost in the sea of options. This handy guide will tell you whether SharePoint or OneDrive is right for you.

Posted on Monday August 27, 2018 | sharepoint, security, scams, phishing, outlook, office 365, microsoft, cyberattack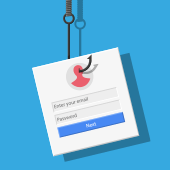 Phishing scams disguise malicious links and emails as messages from trusted sources. The most recent scam to watch out for almost perfectly imitates a trusted invitation to collaborate through Microsoft SharePoint. It's a three-step attack that's easy to avoid if you know how it works.

Posted on Friday March 16, 2018 | yammer, sharepoint, powerapps, planner, office 365, microsoft teams, microsoft, flow, apps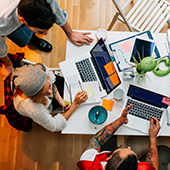 Maximizing your Office 365 investment is easier said than done. Sure, you use Outlook and SharePoint all the time, but there are loads of features you're probably not using. If you're looking for ways to make the most out of your Office 365 subscription, you're in luck because that's what we're discussing today.

Posted on Tuesday December 26, 2017 | sharepoint, outlook, office 365, microsoft teams, microsoft chat, group chat, business communication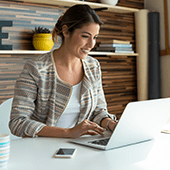 Despite being late to the group chat scene, Microsoft Teams is equipped with a handful of features and impressive integration that set it apart from its competitors. So if you're already subscribed to Office 365, here's how you can take Teams to the next level.

Posted on Wednesday March 08, 2017 | skype, sharepoint, pricing, outlook, office online, office 365, license, enterprise e1, e5, e3, business premium, business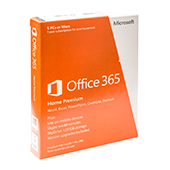 From Word to SharePoint, Office 365 has a lot offer. But each business requires different features from Office 365. Some may prioritize business analytics, while others may be content with no more than the productivity suite and Outlook. If you're planning to deploy Office 365, first consider your business needs, then use the information below to find out which license is right for you.