Tag Search: social media
Posted on Wednesday October 27, 2021 | social media, web design, mobile device, simplicity, website conversions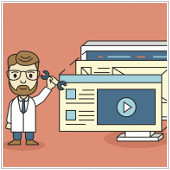 Making sure your website is easy to use is crucial to attract prospects and convince them to buy your products or services. Here are five tips that improve user experience, site trustworthiness, and conversion rates.

Posted on Monday August 02, 2021 | facebook, social media, healthcare, privacy, hipaa, medical, compliance
HIPAA was established to protect the privacy of medical providers and their patients. And while there are no specific guidelines when it comes to social media usage in healthcare, every healthcare organization must implement security protocols that adhere to privacy policies.

Posted on Wednesday September 02, 2020 | social media, web design, mobile device, simplicity, website conversions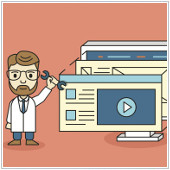 Grabbing people's attention and converting them to prospective customers is the goal of any professional website. To do that, you need to create a terrific-looking and user-friendly site that encourages visitors to sign up for eBooks, consultations, and other services. Be sure your website follows these five rules that make it easier to convert visitors.

Posted on Friday May 08, 2020 | cloud computing, social media, communication, video conferencing, remote work, covid 19, cloud hosting solutions, cloud based payment systems, social distancing, stay at home, video calls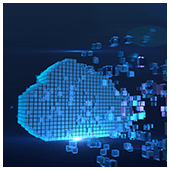 The term "viral" has taken its original meaning, thanks to the novel coronavirus infecting millions and killing thousands of people all over the world. As it rages on, we can see how cloud computing is helping us push through these trying times.

Posted on Friday November 08, 2019 | twitter, business, social media, marketing, trends, hashtag, marketing tool, retweet, 2019nov8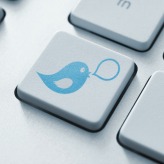 If you understand how Twitter works, it might do wonders for your business. How can you drive traffic and build your brand using Twitter? With all the marketing noise being made on social media, it could be challenging for some businesses to stand out. So what steps can you take to add to your audience's experience online instead of simply being a disruption? Create a successful strategy and leverage Twitter's power for your business by trying out these tips.

Posted on Friday October 11, 2019 | facebook, business, social media, facebook marketing, metrics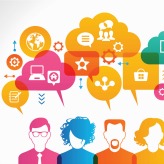 Facebook has grown rapidly in the past decade and now boasts over two billion monthly active users. These users are constantly liking, sharing, commenting, and posting on the platform. Many businesses see this as an opportunity to grow their customer base so they integrate Facebook advertising into their marketing strategies. To guide you, here's a list of the most common Facebook marketing mistakes you should avoid.