Tag Search: social media
Posted on Monday March 11, 2019 | social media advertising, social media, online advertising, general articles a, facebook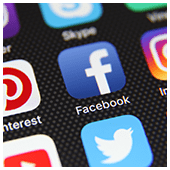 Facebook has uses that go way beyond posting cat photos, complaining about restaurants, or stalking your ex - it's also an incredibly effective advertising platform. From small businesses to big corporations, anyone can benefit from Facebook's marketing tools. Read on to leverage Facebook to your advantage.

Posted on Monday January 14, 2019 | social media, seo, search engine optimization, ratings, online reviews, google, general articles a, email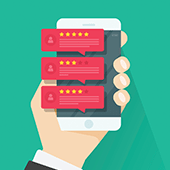 Google is shaking things up yet again. Reviews from sites like Facebook and Yelp will now be displayed in search results with well-placed keywords and link-worthy content. Here's how you can efficiently manage your business's reviews

Posted on Monday November 12, 2018 | twitter, social media, snapchat, reputation management, marketing, instagram, facebook, digital marketing, advertising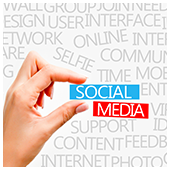 Facebook leads all social media platforms in terms of daily active users, audience reach, and cultural impact, but is it the best fit for your business? Every business has a unique audience, so what works for one business may not work for another. With all the available social media platforms to choose from, small- and medium-sized businesses should examine their options before they decide which is the best match for them.

Posted on Monday October 08, 2018 | social media, ripoff report, reputation management, reputation, rant site, negative review, internet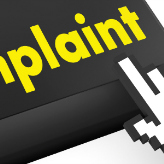 Negative reviews on sites like Yelp, Trip Advisor, and Ripoff Report will damage your brand's online presence. So how can you protect your company from defamatory and false reviews that show up on search results for your business? Here's the best strategy.

Posted on Friday October 05, 2018 | website conversions, web design, social media, simplicity, mobile device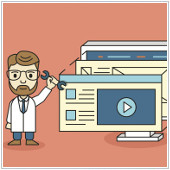 Every marketing channel has best practices. For websites, it comes down to being user-friendly. Without this, even a terrific-looking website may discourage visitors from signing up for a free e-book or consultation. Be sure your website follows these 5 rules that make it easier to attract visitors and convert them.

Posted on Monday September 10, 2018 | social media, promotions, live broadcasts, facebook, ecommerce, customer engagement, calls to action, business profiles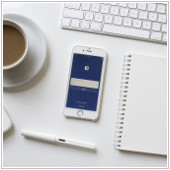 Facebook isn't worth over $480 billion because people use it for just selfies and political rants. Businesses of all sizes and from all industries are using it to attract and engage customers, and yours should too. Aside from purchasing targeted advertisements, there are a host of free strategies to generate business with your SMB's Facebook page.