Tag Search: social media advertising
Posted on Monday March 11, 2019 | social media advertising, social media, online advertising, general articles a, facebook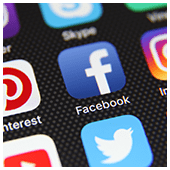 Facebook has uses that go way beyond posting cat photos, complaining about restaurants, or stalking your ex - it's also an incredibly effective advertising platform. From small businesses to big corporations, anyone can benefit from Facebook's marketing tools. Read on to leverage Facebook to your advantage.

Posted on Wednesday October 11, 2017 | social media advertising, social media, online advertising, facebook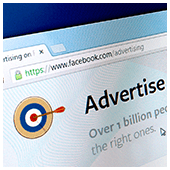 Your products and services won't sell, no matter how exceptional they are, if no one knows of their existence. That's how advertising comes into play. Yet for a small business with a limited budget, an advertisement can cost big. But that's no longer the case, thanks to the cost-effective online advertising platform hosted by Facebook.

Page: 1