Tag Search: social media
Posted on Monday May 14, 2018 | twitter, social media, pr, pinterest, google, facebook, adwords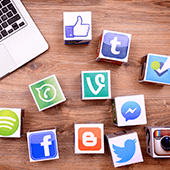 As a startup business owner, you may think social media isn't worth the effort because no one knows about your business. You may have dabbled in Twitter, Facebook, or LinkedIn and seen minimal (if any) results. What can a business owner with a new brand/product do? Well, it turns out quite a lot. And to prove it, here are tips everyone can learn from.

Posted on Monday May 07, 2018 | social media, privacy, medical, hipaa, healthcare, facebook, compliance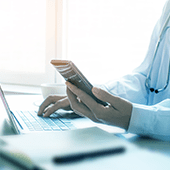 Social Media can be an effective tool for sharing experiences, building professional connections, and broadcasting conventional healthcare announcements to the public. However, careless posts that have client or patient-specific information could ruin the reputation of any healthcare organization.

Posted on Tuesday May 01, 2018 | this is your digital life, social media, social, global science research, facebook, data breach, data, cambridge analytica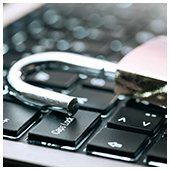 Thanks to social media, businesses can stay in close contact with their customers and while also attracting new ones. But what happens when one of these platforms doesn't guard the information you've given it? How does this affect its users?

Posted on Monday April 09, 2018 | social media, security, protection, privacy, information, facebook, data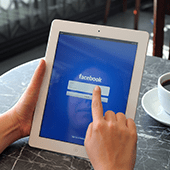 The public went into a frenzy when reports surfaced that Cambridge Analytica, a UK-based data analytics firm, retrieved millions of Facebook users' private information without their knowledge. But that doesn't mean you can't do anything about it, and here are 3 ways to guarantee your data remains private.

Posted on Monday February 12, 2018 | social media, reputation management, facebook, business, advertisement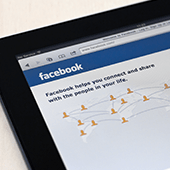 Social media has proven to be very influential in shaping people's lives, affecting everything from one's mental health to people's views on certain political parties. To limit this, Facebook has made a decision to limit the posts from business accounts on your News Feed to make room for more meaningful posts shared by your friends and families.

Posted on Monday November 13, 2017 | social media, seo, search results, reputation, ratings, online reviews, google, email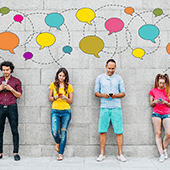 Google has recently modified their search results to display ratings from review sites like Facebook and Yelp. While this may seem like a small change, it has actually made reviews more important than ever in terms of SEO. With the following tips, your company can shine in the Google search results.