Tag Search: social media
Posted on Tuesday August 02, 2016 | social media, smb, point of sale, mobile, ipad, apple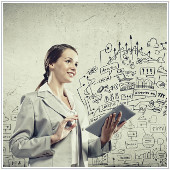 Technology continues to trend toward increased mobility, and business practices are headed along with it. Apple's iPad has fairly universal appeal as a personal tablet, but what about its small- or medium-sized business potential? If you own an iPad, it's likely you're already using it for email and browsing to help manage your business, but there's so much more it could be doing. Check out our five favorite applications for Apple's flagship tablet at SMBs.

Posted on Monday April 25, 2016 | social media, network, linkedin, keywords, clients, business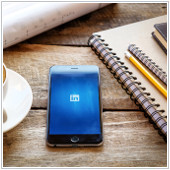 500+ LinkedIn connections can open doors. It can lead to more business, new clients, and provide social proof to yourself or organization. However, getting to 500+ connections can seem like a daunting task, especially if you have a business to run. So how can you break through and become a LinkedIn power networker? Here are a few tips to get you to 500+.

Posted on Monday March 14, 2016 | youtube, video, twitter, tools, social media, marketing, management, images, headlines, facebook, content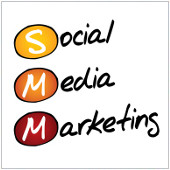 As a small business owner, you only have so many hours in the day, and managing your social media accounts is likely at the bottom of your to-do list. But while it can be easy to simply put off those social media updates, you know in the back of your mind your business can surely benefit from them. They can help you gain new customers and increase profits in the process. So how can you find the time to get it done? These 10 tools can help you better utilize your social media marketing time, and help produce more results.

Posted on Friday February 12, 2016 | social media, reputation, linkedin, job applicants, facebook, content marketing, business value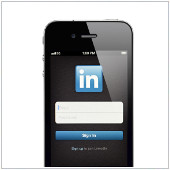 LinkedIn is a highly useful site, but many small businesses simply don't make the most of it. The problem is that most of the information out there, that SMBs try to model, is focused on tips and strategies for larger organizations. And these strategies are simply not as effective when applied to the SMB. So what can the small or medium-sized business do to actually gain value from their LinkedIn efforts? Here are few tips to get you started.

Posted on Friday February 05, 2016 | virtualization, uninterrupted power supply, unified communications, social media, servers, generator, business data, business continuity planning, bcp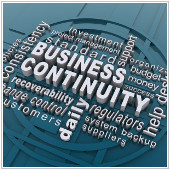 Whether your business is hit with a brief power outage or an extreme weather disaster, any kind of interruption to your organization's productivity can cut into your profits. That's why it is important to have a business continuity plan and utilize BC tools to ensure your organization can stay in operation at all times. Here are some of the key strategies many companies rely on to keep their doors open.

Posted on Thursday January 21, 2016 | voip, tools, social media, monitor, marketing, goals, followers, business value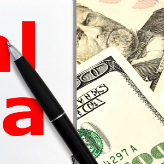 A lot of businesses are still mystified as how to measure just what kind of value they are truly getting from social media. Because it is a medium that is still evolving, it can be hard to understand just what works and what doesn't when it comes to social media and measuring its value. In fact, it's not unusual to see so-called experts contradict themselves. Don't worry if you are unable to totally understand social media value. We'll break down a few things for you.