Tag Search: social media
Posted on Tuesday January 19, 2016 | workspace, work from home, telecommute, technology, social media, productivity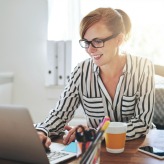 If you think the idea of working from home sounds too good to be true, it's not. Since the advent of the Internet, many business owners are open to the adoption of telecommuting, a strategy that allows their employees to work remotely in order to save commuting costs and time while increasing productivity. But of course, working from home can pose a few challenges of its own. In this article we'll go into details as to how you can work productively at home.

Posted on Saturday January 16, 2016 | youtube tips, youtube, video marketing, social media, marketing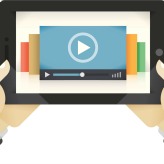 YouTube is one of the most powerful tools for video marketing out there, especially for businesses who want to create an online reputation in order to generate more leads and revenue. It allows you to introduce your company's unique brand and personality to the online community. And the best part? It's free! Here we provide some useful tips to make sure that your YouTube marketing campaign is a total success.

Posted on Wednesday January 13, 2016 | tech news, social media, instant messaging, google, chat apps, artificial intelligence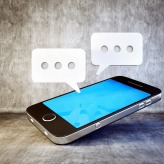 It's no great industry secret that despite dominating in other areas, Google is seriously lagging behind the competition when it comes to instant messaging applications. And now, rumor has it, the tech giant is preparing to put a stop to that and finally make its mark in this area. But what can Google offer that its rivals don't, and why would you consider switching allegiance from your favorite chat app? Information is scant but we're already privy to a few details.

Posted on Tuesday January 12, 2016 | social media, ripoff report, reputation management, reputation, rant site, negative review, internet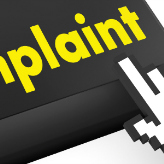 While 'rant' sites are not new, for many small and medium-sized business owners, the words found here from unsatisfied customer can sting. Of course the hurt from words pales in comparison to the damage done to your organization's online reputation. For businesses with a limited online presence, these 'rant' sites can even turn up on the first page of your search results which means it will be highly visible when people Google your company. Of course, you are not helpless in these situations and here is how you can fight back.

Posted on Monday January 04, 2016 | viral, twitter, social media, internet, facebook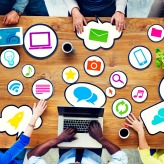 It's possible you take your access to Facebook, Twitter and other social media platforms for granted. Maybe you've never thought about what a world without news feeds and constant updates and selfies from your friends and acquaintances is like. While there are moments when we're all fed up of so-and-so's latest attention-seeking Facebook status or their endless stream of glamorous vacation photos, the stark reality is, if our social media platforms were suddenly taken away from us, many of us would be at a loss. So what is it like to live in a country where many of these forms of communication are banned?

Posted on Monday January 04, 2016 | social media, patient, healthcare, facebook, email, electronic, doctor, communication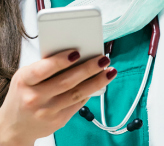 More and more people are clamouring for the ability to communicate with their doctor through email and social media. In fact, a recent study from the Journal of General Internal Medicine reports that 37 percent of patients have emailed their doctor while 18 percent used Facebook to get in touch with their physician. It behooves medical professionals to embrace electronic communication with patients but it's important to be smart about it.