Tag Search: software
Posted on Monday February 10, 2020 | software, it, risks, operating system, vulnerabilities, threats, risk assessment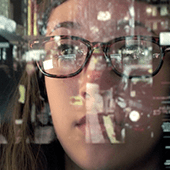 The booming market for cybersecurity products is a sign that businesses are taking the issue seriously. But before your company invests in any product, ask yourself if it's something you really need. Here are some tips on how you can make the most out of your cybersecurity investment.

Posted on Monday December 09, 2019 | productivity, software, hardware, apple, mac, performance, macos, mac replacement, macintosh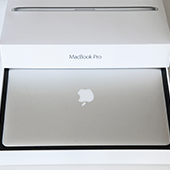 Apple computers are built to last. However, you'll eventually experience some issues with their machines and have to replace it with a new one. But how do you determine if it's finally time to put your Mac to rest? Let's highlight some of the signs you need to look out for.

Posted on Monday September 02, 2019 | apps, software, android, mobile devices, smartphones, bloatware, mobile carriers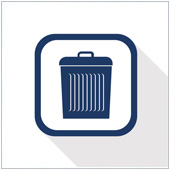 When you buy an Android mobile phone, the mobile carrier often installs certain apps onto the device. These apps, commonly referred to as bloatware, are usually tied into a service that the carrier offers. A majority of users, however, don't want these apps. Here's how you can deal with Android bloatware.

Posted on Wednesday August 07, 2019 | security, software
An anonymous reader quotes a report from PC Magazine: As Softpedia reports, the independent IT security institute AV-TEST spent May and June continuously evaluating 20 home user security products using their default settings to see which offered the best protection. Only four of those products achieved a top score, and one of them was Windows Defender. The other three are F-Secure SAFE 17, Kaspersky Internet Security 19.0, and Norton Security 22.17. The big difference between these and Windows Defender is the fact Microsoft includes Windows Defender for free with Windows 10, where as the others require a paid subscription to continue being fully-functional. "Of the other products evaluated, Webroot SecureAnywhere 9.0 came last," adds PC Magazine. "Those just missing out on the top score while still earning an AV-TEST "Top Product" award include Avast Free AntiVirus 19.5, AVG Internet Security 19.5, Bitdefender Internet Security 23.0, Trend Micro Internet Security 15.0, and VIPRE AdvancedSecurity 11.0."

Posted on Thursday July 11, 2019 | disaster recovery, software, hardware, virtualization, servers, server backup, virtual machines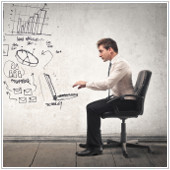 Virtualization has become a popular solution for many businesses to back up servers, upgrade hardware, or move to the cloud. Deploying virtualized systems has proven cost-effective and efficient for many companies, but is it right for your organization? Here are some factors you ought to consider.

Posted on Tuesday May 07, 2019 | security, software
The WordPress content management system (CMS) is set to receive an assortment of new security features today that will finally add the protection level that many of its users have desired for years. From a report: These features are expected to land with the official release of WordPress 5.2, expected for later today. Included are support for cryptographically-signed updates, support for a modern cryptography library, a Site Health section in the admin panel backend, and a feature that will act as a White-Screen-of-Death (WSOD) protection -- letting site admins access their backend in the case of catastrophic PHP errors. With WordPress being installed on around 33.8 percent of all internet sites, these features are set to put some fears at ease in regards to some attack vectors. Probably the biggest and the most important of today's new security features is WordPress' offline digital signatures system. Starting with WordPress 5.2, the WordPress team will digitally sign its update packages with the Ed25519 public-key signature system so that a local installation will be able to verify the update package's authenticity before applying it to a local site.