Tag Search: software upgrades
Posted on Wednesday October 20, 2021 | antivirus, cybersecurity, software upgrades, intrusion prevention systems, full disk encryption, virtual private networks, ai powered network monitoring, anti malware software, cloud based anti malware, data segmentation, hardware firewalls, policy of least privilege, security awareness training, security patches, strict access controls, web filtering services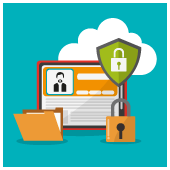 Running a business has always been a challenge, but the ever-evolving cybersecurity landscape has made it even more so. Every day, newer, more sophisticated cyberthreats emerge, putting businesses at risk of significant data, productivity, and financial losses. Implementing a proactive cybersecurity strategy is an effective way to keep these threats at bay and ensure continuous operations. Here's how to do it.

Posted on Friday October 23, 2020 | antivirus, cybersecurity, software upgrades, intrusion prevention systems, full disk encryption, virtual private networks, ai powered network monitoring, anti malware software, cloud based anti malware, data segmentation, hardware firewalls, policy of least privilege, security awareness training, security patches, strict access controls, web filtering services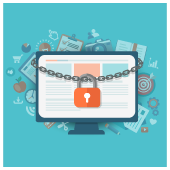 Most managed IT services providers (MSPs) promise "proactive" cybersecurity consulting. All businesses embrace the idea of preventing cyberattacks and data breaches before they happen, and MSPs themselves would much rather brainstorm safeguards than troubleshoot time-sensitive downtime events. But it's not always clear what proactive cybersecurity entails, so let's take a minute to go over it.

Posted on Friday November 11, 2016 | windows 10, software upgrades, operating system, microsoft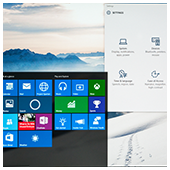 As Microsoft outlines new updates to its latest platform, Windows 10, many people do not even realize that changes are afoot. In fact, a lot of the best new features Windows 10 has to offer have been sneakily revealed, and so many people don't even know that's been happening. If you are a current Windows 10 user, get to know more about some of the best new features this computing platform has to offer. Then, if you have further questions or want to know more about how to get these features working for you when they are fully available, you can contact us right away to get started.

Page: 1