Tag Search: styles gallery
Posted on Wednesday October 13, 2021 | microsoft office, productivity, microsoft, collaboration, microsoft word, onedrive, editing, formatting, word online, file sharing, styles gallery, word processor
Microsoft Word is synonymous with document processing, which isn't a surprise given its ubiquity and reputation for being user-friendly. Yet, many users are still surprised to learn that it has plenty of useful features, albeit ones that are hiding in plain sight. Here are some of them.

Posted on Wednesday September 23, 2020 | microsoft office, productivity, microsoft, collaboration, microsoft word, onedrive, editing, formatting, word online, file sharing, styles gallery, word processor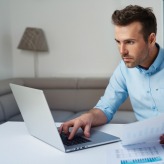 Microsoft Word is the go-to word processor for many businesses across all sectors. This popular tool is constantly updated with new features that make it even more useful and valuable for business use. Here are a few features that you should take advantage of to boost your productivity and efficiency at work.

Page: 1