Tag Search: technology
Posted on Tuesday March 12, 2019 | devices, security, technology, The Internet
Members of the US Senate and House of Representatives introduced the Internet of Things Cybersecurity Improvement Act on Monday, hoping to bring legislative action to the emerging technology. From a report: Connected devices are expected to boom to 20.4 billion units by 2020, but they don't all have the same levels of security. Hackers often target IoT devices that don't have built-in security, leading to problems like default passwords and vulnerabilities that can't be fixed. [...] Lawmakers are looking to fix that with the bill, which would require a bare minimum of security standards for any IoT devices that the federal government uses. "While I'm excited about their life-changing potential, I'm also concerned that many IoT devices are being sold without appropriate safeguards and protections in place, with the device market prioritizing convenience and price over security," Sen. Mark Warner, a Democrat from Virginia, said in a statement.

Posted on Monday March 04, 2019 | technology, staffing, response times, proactive, managed services, healthcare it, business continuity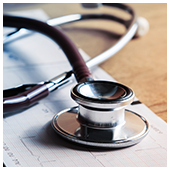 Cybercriminals are increasingly targeting the healthcare industry for its perceived vulnerability. Nowadays, more and more hospitals are realizing that overall patient care not only involves medical attention, but also entails securing patient data. For many healthcare organizations, it's crucial to work with the right managed services provider (MSP) to ensure transactions are seamless and patient data is constantly protected.

Posted on Thursday October 25, 2018 | tricks, tips, technology, smb, security, protection, mac, it, device, apple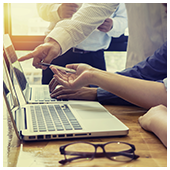 If you're a Mac user, data privacy and security should be your #1 priority. Without the right security measures, you're inviting cybercriminals to steal your critical data. Are you willing to take the risk? Secure your computer and fortify your defenses with these six tips.

Posted on Friday October 12, 2018 | technology, tablet, mobile, google play store, android tablet, android apps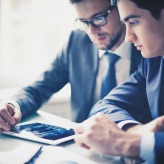 With literally millions of Android apps out there, choosing the ones that will help you get the most out of your smartphone or tablet can be daunting. The fact that there are countless options that offer basically the same features doesn't help. Luckily, our list of some of the best Android apps will ensure you find the ones that suit your needs and your device.

Posted on Wednesday October 03, 2018 | technology, team, phone, pair, it, google, duo, computer, combination, chrome, android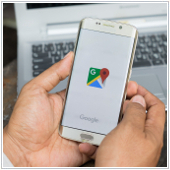 Using a Google account across your devices makes many things like email, web browsing, and managing your calendar a lot more convenient. Here are five tricks you might not yet know you can do when you sync Chrome with your Android phone.

Posted on Friday July 27, 2018 | virtualization, virtual desktop, types of virtualization, technology, storage, network, hardware, application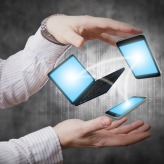 For many businesses, managing and maintaining their entire hardware and software infrastructure can be a daunting and prohibitively expensive task. But with virtualization, this is no longer an issue. Virtualization allows businesses to maximize the use of their IT resources at a reduced cost -- this is why it has become so popular in the past few years. While there are many different types of virtualization on the market, it's best to choose the one that fits your needs. Here, we give you an overview of five virtualization methods and how they can prove useful for your business.