Tag Search: threat
Posted on Wednesday April 14, 2021 | sme, prevention, voip, smb, cybercrime, threat, eavesdropping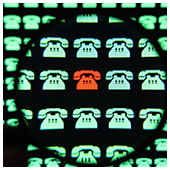 As a business owner, you should be aware of the different cyberattacks that can hurt your company. One of these is Voice over Internet Protocol (VoIP) eavesdropping. This occurs when cybercriminals infiltrate your VoIP network and listen in on your calls in hopes of stealing critical business information. To prevent this, you should implement the proper defenses for your VoIP phone systems.

Posted on Wednesday March 06, 2019 | threat, target, security, sector, safety, money, industry, financial, cyber, customer, crime, bank, attack, account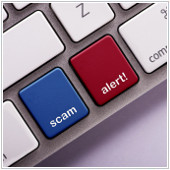 The financial sector has long been heavily targeted by cybercriminals. Over the years, the number of attacks that involved extortion, social engineering, and credential-stealing malware has surged rapidly. This means that financial institutions should strive to familiarize themselves with the threats and the agents behind them. Here are seven new threats and tactics, techniques, and procedures that security professionals should know about.

Posted on Wednesday October 31, 2018 | voip, threat, sme, smb, prevention, eavesdropping, cybercrime, attacks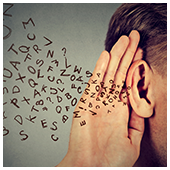 In the digital world, eavesdropping is a form of cyberattack where voice over internet protocol (VoIP) phone calls are intercepted and recorded, usually to glean personal or business information. Since it does not affect call quality, it's hard to tell if you've been a victim of eavesdropping. Ensure that you never become one by implementing these security strategies.

Posted on Thursday April 27, 2017 | voip, threat, sme, smb, prevention, eavesdropping, cybercrime, attacks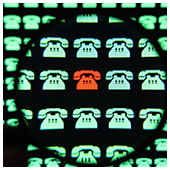 Eavesdropping is the intentional act of secretly listening in on a conversation, usually not for the best of intentions. Although today the act also includes VoIP telephone systems, it's not a recent trend. As exemplified by the SIPtap attacks of 2007 and the Peskyspy trojans of 2009, cybercriminals have had their eye on VoIP ever since it was introduced to the market. Here are five tips to combat VoIP eavesdropping:

Posted on Wednesday September 07, 2016 | windows, vulnerability, update, threat, smb, ruse, file, fantom, fake, encryption, downtime, data, cybersecurity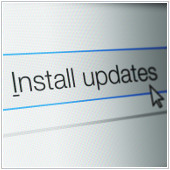 It's hard to deny how quickly the different types of ransomware multiply -- they do so faster than rabbits during mating season. Ransomware vary in appearance, subtlety, and targets. The latest addition to the extensive list of ransomware varieties is Fantom. This cybersecurity nightmare adopts a facade that many would have no qualms trusting. Like many other things, these technologically menacing forces are like "a wolf in sheep's clothing" -- impending danger lurks beneath the most seemingly innocent guises.

Posted on Monday July 04, 2016 | threat, system, security, ransomware, office, network, microsoft, compromised, cerber, avanan, attack, 365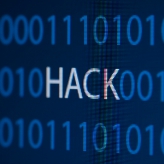 The Internet is a powerful platform that brings people together on a global level while giving them access to a wealth of information anytime they please. With the good, comes the bad - some utilize their skills in committing cyber crimes from the comfort of their own homes. Case in point, the recent Cerber ransomware attacked that ravaged millions of Microsoft Office 365 users worldwide. Here's what a security expert and Microsoft had to say about the matter:

Page: 12