Tag Search: tips
Posted on Wednesday July 29, 2020 | outlook, business, tips, email, productivity, calendar, efficiency, microsoft, office, tasks, contacts, teams, onedrive, organization, meeting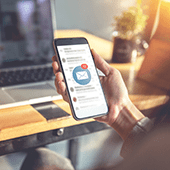 Millions of businesses worldwide use Microsoft Outlook, preferring the free web-based email and calendar service over its many competitors. Outlook also offers tasks and contacts management capabilities, among other nifty features that will help you work smarter and boost your efficiency. Let's take a closer look at some tips to help you make the most of Outlook.

Posted on Wednesday July 22, 2020 | tips, microsoft, speed, windows 10, operating system, application, disk cleaner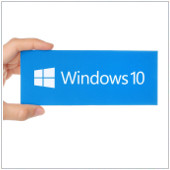 When your computer shows signs of slowing down, don't feel compelled to buy a replacement just yet. You can still speed up your machine - and do it for free, too. We've listed four effective tips to make your Windows 10 computer faster:

Posted on Wednesday July 01, 2020 | employees, tips, technology, security, productivity, lawsuits, online monitoring, policies, employee monitoring, online behavior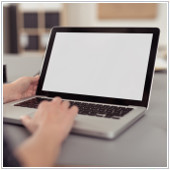 To monitor or not to monitor - that is the question. Employee monitoring is a touchy subject. If you've ever considered it, then you may ask yourself if it is a good idea for an employer to check on their staff's online activities. Below are the pros and cons of employee monitoring, and some helpful tips should you push through with it.

Posted on Friday January 17, 2020 | tips, apple, mac, keyboard shortcuts, macbook, macbook pro, imac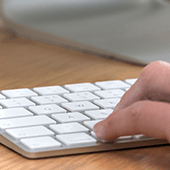 While many users are tech-savvy, there are some who don't utilize useful keyboard shortcuts on their devices. These shortcuts can greatly enhance your productivity and save you a lot of time. Besides making you more efficient, using them can actually reduce wrist strain. Use these nifty Mac shortcuts to get you up to speed in no time.

Posted on Friday October 25, 2019 | tips, communication, mistakes, business continuity, employee management, planning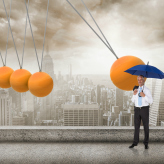 In the event of a disaster, businesses must make sure their servers and data are safe. But simply backing up your data doesn't guarantee business continuity. Here are the mistakes that companies should avoid when preparing for the worst-case scenario.

Posted on Thursday June 20, 2019 | tips, hardware, laptop, overheating, general articles a, cooling pads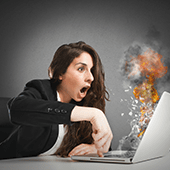 More employees are opting for laptops because they're compact and easy to carry around. However, small frames mean less space for computer chips, transistors, RAM, hard drives, and other hardware components. This leads to overheating.