Tag Search: tips and tricks
Posted on Friday June 04, 2021 | microsoft, windows, windows 10, tips and tricks, file explorer, windows hacks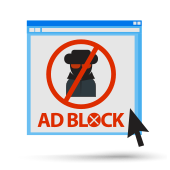 Getting a slew of ads on your computer screen while you're working can be both distracting and annoying. If you're using Windows 10 on your PC, laptop, or Surface Pro, you might have seen ads pop up in File Explorer and are not happy about it. Fortunately, there's an easy way to get rid of these ads.

Posted on Friday December 25, 2020 | business, productivity, microsoft, windows 10, tips and tricks, operating systems, focus assist, night light, taskbar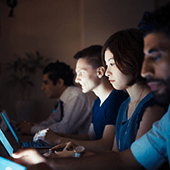 Windows is the most popular operating system in history, but despite its popularity, many users still do not know about all of its functionalities. Here are some Windows 10 features from the latest update that you might have missed.

Posted on Thursday October 24, 2019 | business, productivity, microsoft, windows 10, tips and tricks, operating systems, focus assist, night light, taskbar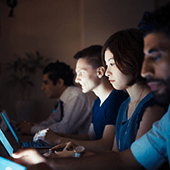 Microsoft's latest operating system is so full of features that it's hard to learn them all. After countless hours answering questions and fixing issues related to Windows 10, we've put together a list of the most useful apps, settings, and features. See how many of our picks you already know!

Posted on Friday September 07, 2018 | tips and tricks, software updates, password managers, multi factor authentication, https, encryption, cybersecurity, adobe flash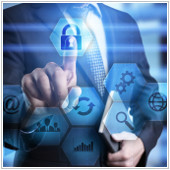 Avoiding malware and online scams takes a lot of work. You have to treat every email with suspicion, manage a long list of convoluted passwords, and avoid public WiFi networks. Ideally, you follow several other cybersecurity best practices, but many users don't believe they're worth the time. If you're one of those people, here are five ways to stay safe that won't eat up all your time.

Posted on Wednesday May 11, 2016 | tips and tricks, text formatting, text editing, microsoft word, collaboration, autocorrect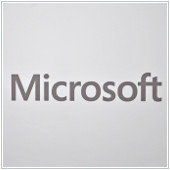 Microsoft Word is used by over one billion users worldwide, and of those how many are using it to its full potential? Over the years Word has transformed into a complex design tool that allows it to move far beyond simple text editing. Most users know how to change a font or center their text, but how many know how to track changes on a collaborative document or remove formatting from pasted text? Staying up to date on the features listed in this article will drastically increase the efficiency and productivity of your document creation processes.

Page: 1