Tag Search: tools
Posted on Wednesday February 03, 2016 | tools, technology, robot, patients, human, health, future, doctor, ai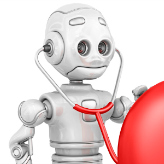 The thought of a robot doctor stirs lots of emotions in people. And truth be told, a ton of mystery still surrounds just what will become of this technology. We are still years, if not decades, from a robot doctor being incorporated into the practice of healthcare. That being said, people remain extremely curious and want to know more about them. Here are 3 things you need to know about robot doctors.

Posted on Thursday January 21, 2016 | voip, tools, social media, monitor, marketing, goals, followers, business value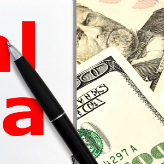 A lot of businesses are still mystified as how to measure just what kind of value they are truly getting from social media. Because it is a medium that is still evolving, it can be hard to understand just what works and what doesn't when it comes to social media and measuring its value. In fact, it's not unusual to see so-called experts contradict themselves. Don't worry if you are unable to totally understand social media value. We'll break down a few things for you.

Page: 12