Tag Search: vdi
Posted on Thursday November 21, 2019 | virtualization, servers, scalability, cybersecurity, virtual machines, hyperconvergence, vdi, software defined networking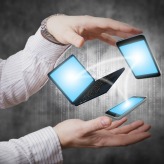 For many small- to medium-sized businesses (SMBs), resources can be scarce and, very often, IT takes a back seat. Hyperconverged IT infrastructures are a great way to keep your IT updated without the heavy expenses normally associated with it.

Posted on Tuesday October 02, 2018 | virtualization, virtual machines, vdi, software defined networking, servers, scalability, hyperconvergence, cybersecurity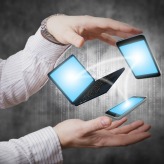 Routers, switches, modems, gateways, firewalls, servers, and storage devices - these are just some of the many machines you need to build a network infrastructure that enables effective internal and external communications. Even when pared down to serve fewer users, the costs of building a similar infrastructure were prohibitive for SMBs, at least until hyperconvergence came along.

Posted on Tuesday June 26, 2018 | cloud, desktop, healthcare, interface, operating system, remote, vdi, virtual desktop infrastructure, virtualization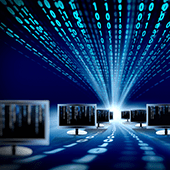 In the world of IT, there is a continuous quest to build systems with less time, funds, and effort. This is why virtualization has become so popular. One type of virtualization, virtual desktop infrastructure (VDI), provides a consistent desktop experience from any device. It is most helpful in the following scenarios:

Posted on Thursday April 13, 2017 | virtualization, vdi, hardware management, disaster recovery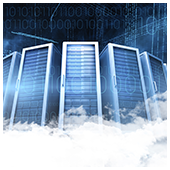 Every now and then, we need to reset the conversation about virtualization and review how it works in its most basic form. With so many advances, it can be hard to keep up if you're not a regular reader. This article not only defines virtualization and its benefits, it also includes a real-world workstation for you to experiment with!

Posted on Tuesday March 28, 2017 | xendesktop, virtualization, vdi, microsoft, citrix, azure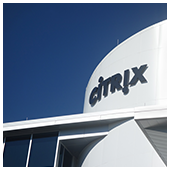 Azure and XenDesktop may not be household names, but the newest partnership between Microsoft's cloud platform and Citrix's virtualization client are making big waves in the industry. Announced at Citrix's annual partner Summit, the newest thing in virtualization is a win for everyone.

Posted on Friday February 03, 2017 | virtualization, vdi, scalability, hyperconvergence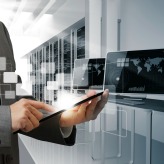 If you thought virtualization was confusing, wait until you hear about hyperconvergence. By consolidating a number of virtualization services into a single piece of hardware, that runs a single piece of software, small- and medium-sized businesses can enjoy the simplicity, cost effectiveness, and security of a cloud infrastructure, in one on-site "box." If you love everything about cloud computing and virtualization, a hyperconverged infrastructure should be the newest tool in your toolbox.

Page: 1