Tag Search: video conferencing
Posted on Wednesday March 02, 2022 | voip, video conferencing, user friendly, softphones, smartphone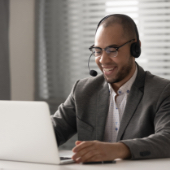 When working remotely, there are many tools you can use to communicate with your colleagues and clients. You have email, analog phone calls, internal discussion forums, and issue tracking software. However, if you want to dramatically improve business performance, softphones are the way to go. Here's just a few of their benefits for your business.

Posted on Friday January 21, 2022 | google, voip, microsoft, video conferencing, video calling, microsoft 365, microsoft teams, google meet, google workspace, online communication platforms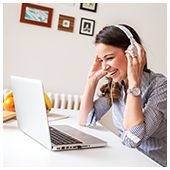 If you're looking for a way to connect your remote or hybrid team, you can't go wrong with Microsoft Teams and Google Meet, two of the most popular digital communication platforms today. Each offers a robust set of features that make communication among colleagues, as well as with clients and business partners, easier and more efficient. But which one should your business use? In this article, we compare their features to help you select the best one for you.

Posted on Wednesday November 25, 2020 | google, voip, microsoft, video conferencing, video calling, microsoft 365, microsoft teams, google meet, google workspace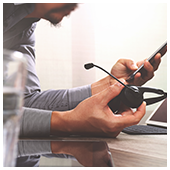 The use of online communication and collaboration tools has hit record highs in the past few months on account of the coronavirus-induced shift in work arrangements. Among the most popular platforms right now are Microsoft Teams and Google Meet, which allow organizations to easily connect with colleagues and clients remotely. But while both share the common capability of video calling and messaging, distinct features may make one a better option for your specific needs compared to the other.

Posted on Wednesday May 13, 2020 | internet, voip, laptop, smartphone, video conferencing, application, integration, softphone, cost savings, user friendly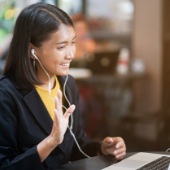 Desk phones that sit in the office are quickly becoming obsolete as many employees work off-site. Instead of traditional telephony systems, forward-thinking businesses are using softphones for most, if not all, of their communications. If your company hasn't already done so, here are five compelling reasons why you need to start using softphones.

Posted on Friday May 08, 2020 | cloud computing, social media, communication, video conferencing, remote work, covid 19, cloud hosting solutions, cloud based payment systems, social distancing, stay at home, video calls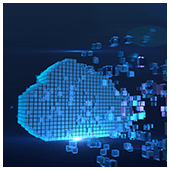 The term "viral" has taken its original meaning, thanks to the novel coronavirus infecting millions and killing thousands of people all over the world. As it rages on, we can see how cloud computing is helping us push through these trying times.

Posted on Friday January 04, 2019 | voip, video conferencing, skype for business, office 365, microsoft, hangouts meet, google, g suite, calling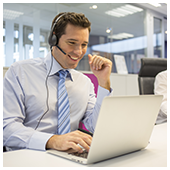 Microsoft and Google have been competing on almost every front. Both have made huge strides in machine learning, cloud computing, and productivity software. In terms of VoIP solutions, the tech powerhouses are also neck and neck with Microsoft's Skype for Business and Google's Hangouts Meet. These VoIP tools have several calling and video conferencing features in common, but depending on your company's requirements, you may prefer one over the other.

Page: 12