Tag Search: virtual machines
Posted on Thursday November 21, 2019 | virtualization, servers, scalability, cybersecurity, virtual machines, hyperconvergence, vdi, software defined networking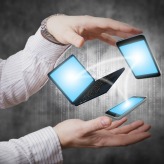 For many small- to medium-sized businesses (SMBs), resources can be scarce and, very often, IT takes a back seat. Hyperconverged IT infrastructures are a great way to keep your IT updated without the heavy expenses normally associated with it.

Posted on Thursday July 11, 2019 | disaster recovery, software, hardware, virtualization, servers, server backup, virtual machines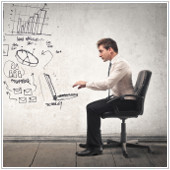 Virtualization has become a popular solution for many businesses to back up servers, upgrade hardware, or move to the cloud. Deploying virtualized systems has proven cost-effective and efficient for many companies, but is it right for your organization? Here are some factors you ought to consider.

Posted on Friday June 21, 2019 | hardware, cloud, cost, smb, infrastructure, virtual machines, software licenses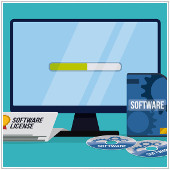 Since the very first software release, software licensing was already considered a challenge. In the past, many software licensing models were based on concurrent connections or number of installations. Today, virtualization and multicore CPUs add a new level of complexity, making it more difficult to track costs and how many licenses you'll need. Let's take a closer look at the following considerations to help you make a better decision.

Posted on Thursday November 01, 2018 | virtualization, virtual machines, linux, docker, containers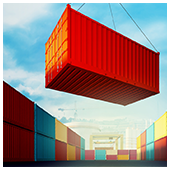 Virtualization and container technologies are confusing topics in their own right, and comparing and contrasting them is even harder. To understand the differences between container and virtualization technologies, it's best to clear up some commonly misunderstood information on how they work.

Posted on Tuesday October 02, 2018 | virtualization, virtual machines, vdi, software defined networking, servers, scalability, hyperconvergence, cybersecurity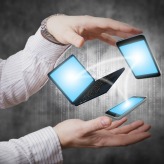 Routers, switches, modems, gateways, firewalls, servers, and storage devices - these are just some of the many machines you need to build a network infrastructure that enables effective internal and external communications. Even when pared down to serve fewer users, the costs of building a similar infrastructure were prohibitive for SMBs, at least until hyperconvergence came along.

Posted on Wednesday August 29, 2018 | virtualization, virtual machines, tape backups, servers, disaster recovery, data backup, critical data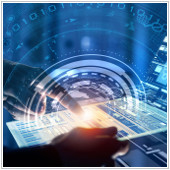 Although many business owners think that Virtualization and Disaster Recovery (DR) are two separate services, the former can actually be used as a legitimate solution to the latter. Here's how it works, along with some pointers to keep in mind should you choose virtualization as your disaster recovery plan.