Tag Search: virtual private networks
Posted on Friday October 23, 2020 | antivirus, cybersecurity, software upgrades, intrusion prevention systems, full disk encryption, virtual private networks, ai powered network monitoring, anti malware software, cloud based anti malware, data segmentation, hardware firewalls, policy of least privilege, security awareness training, security patches, strict access controls, web filtering services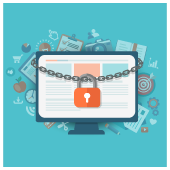 Most managed IT services providers (MSPs) promise "proactive" cybersecurity consulting. All businesses embrace the idea of preventing cyberattacks and data breaches before they happen, and MSPs themselves would much rather brainstorm safeguards than troubleshoot time-sensitive downtime events. But it's not always clear what proactive cybersecurity entails, so let's take a minute to go over it.

Posted on Friday October 16, 2020 | voip, vpn, passwords, encryption, internet phones, password protection, voip security, internet telephony safety, virtual private networks, voip firewalls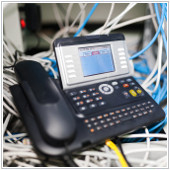 Every business today uses Voice over Internet Protocol (VoIP) technology to enhance team collaboration. But while the benefits of VoIP continue to ease the burdens of business communications, there are security risks associated with using it. Unsecure VoIP platforms may be harming your computer networks without you knowing it.

Page: 1