Tag Search: web
Posted on Tuesday September 24, 2019 | cloud, qs_2, cloud services, saas, web, iaas, paas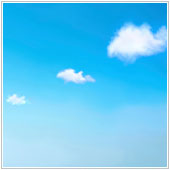 Cloud computing has become a staple in business strategy and IT architecture over the past couple of years. The functions and benefits of using the cloud let businesses seek to adopt new business models, obtain valuable insights from massive amounts of data, manage workloads, and gain competitive advantage. But cloud adoption can be tedious, and knowing the right kind of cloud to adopt for your business is critical to your success. This article will help you understand the three types of cloud service models.

Posted on Wednesday April 03, 2019 | web, productivity hacks, productivity, chrome store, chrome, browser extension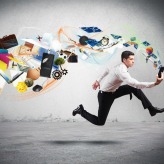 Google Chrome is fast, clean, and versatile. It delivers a great browsing experience to users, so it's no surprise that it has the widest user base out of all web browsers. It's also expandable and customizable, thanks to the thousands of extensions available at the Chrome Web Store. It can be quite taxing to sort out every extension there is, so to help you save time, we've compiled a list of the best Chrome extensions you should install.

Posted on Friday June 29, 2018 | content, image size, instant gratification, loading time, personalization, web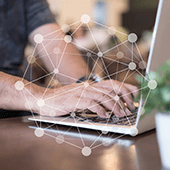 The average web user's attention span gets shorter every day. People don't want to spend hours sifting through a website to find the information they need; they want it as soon as the page loads. To keep up with the times businesses have drastically changed how they develop their websites.

Posted on Monday February 26, 2018 | windows, web, security, scam, malware, mac, google, cyberthreat, chrome, browser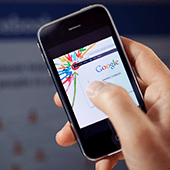 With evolving technology comes evolving threats. Recently, a researcher revealed that a new type of scam freezes Google Chrome and tricks users into believing that their network security has been compromised. Little did they know that following instructions listed on the screen will lead to an actual security breach.

Posted on Tuesday September 12, 2017 | webmail, web, outlook, microsoft, email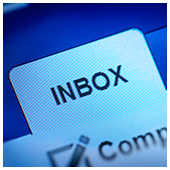 Are you looking for a business email service provider? A convenient option would be Gmail, which lets you sync your emails easily with Google applications. But if discreet ads, a cleaner design, increased storage, and other productivity enhancements sound appealing to you, we recommend taking a look at the following new Outlook.com features.

Posted on Friday August 25, 2017 | work, windows, web, smb, microsoft, internet, edge, browser, access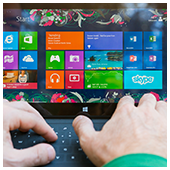 People prefer one web browser over another for all kinds of reasons, including ease of use, applications, security and of course, performance. If you've recently downloaded Windows 10, there's a new browser on the block: Microsoft Edge. Here are some nifty features you may find useful.

Page: 12