Tag Search: web browser
Posted on Wednesday December 08, 2021 | google chrome, chrome, web browser, browsing data, browsing tips, faster speed, speed chrome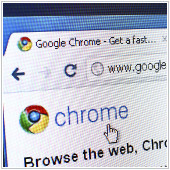 In 2008, Google introduced Chrome web browser, and it quickly became widely popular because of its remarkable speed and user-friendliness. However, it can become sluggish over time, especially if you've installed extras such as extensions and other add-ons. Follow these easy steps to ramp up your Chrome browser's speed.

Posted on Monday March 22, 2021 | browser, web browser, firefox features, mozilla firefox, web & cloud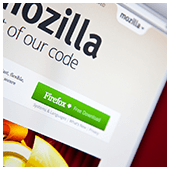 Firefox isn't the most popular browser today — that honor goes to Google Chrome. But Firefox has a devoted set of users who find it to be the better browser. If you're one of those people, here are some tips to make the most of Firefox.

Posted on Monday February 17, 2020 | google chrome, chrome, web browser, browsing data, browsing tips, faster speed, speed chrome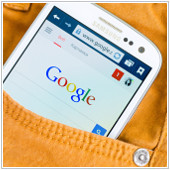 Is your Google Chrome browser a little slower lately? While Chrome is widely known as the browser of choice, it does have a habit of consuming a lot of system RAM. Additionally, there are times when it feels slower than before. Fortunately, these problems are simple to fix. Here are some speed hacks that will make Chrome faster.

Posted on Wednesday December 26, 2018 | web browser, speed chrome, google chrome, faster speed, chrome, browsing tips, browsing data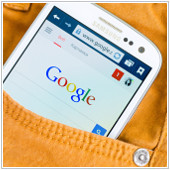 As one of the fastest browsers in the market, Google Chrome is the perfect match for quick-paced internet users of the 21st century. But like any technology that stores information, Chrome's performance can slow down and frustrate its users. It can also affect their productivity and lower their motivation. If you're using Chrome and finding it sluggish, don't fret. Simply follow these troubleshooting methods to improve your browser's speed again.

Posted on Friday October 13, 2017 | web browser, rust, mozilla, firefox quantum, firefox 57, firefox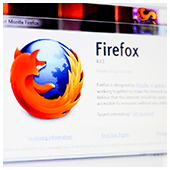 Google Chrome wasn't always the browser of choice for internet users. Before 2008, people turned to Safari, Opera, and even Internet Explorer. But all of that changed with the arrival of Firefox, the reigning champ of its time. And now, we think it deserves your attention once again.

Page: 1