Tag Search: web design
Posted on Friday August 27, 2021 | website design, web design, user experience, ecommerce, business tips, bounce rates, website tips
In a recent survey by Vistaprint, 42% of the 1,800 participants said that it was "very unlikely" for them to purchase from "ugly" websites. That's not so surprising, given that there are plenty of visually appealing and user-friendly competitors' websites that they can visit instead. If your business website fails to make a critical good first impression, it could trigger high bounce rates — which then translates to missed opportunities and lost revenue. You can avoid this by improving some of your website's elements.

Posted on Monday August 09, 2021 | web trends, website design, web design, user experience, dark mode, web and cloud, web animation, micro animations, micro interactions, mobile friendly, ux, webpage design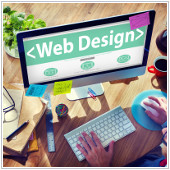 Most modern businesses build and maintain their own website to reach more customers. It's good to have an online presence, but know that your competitors are also doing their best to optimize their websites for better brand awareness and profitability. Don't fall behind -- follow these web design trends to increase web traffic and boost your bottom line.

Posted on Wednesday September 02, 2020 | social media, web design, mobile device, simplicity, website conversions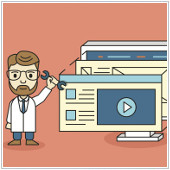 Grabbing people's attention and converting them to prospective customers is the goal of any professional website. To do that, you need to create a terrific-looking and user-friendly site that encourages visitors to sign up for eBooks, consultations, and other services. Be sure your website follows these five rules that make it easier to convert visitors.

Posted on Friday July 03, 2020 | seo, web design, smb, ecommerce, company branding, copywriting, product descriptions, stock images, website provider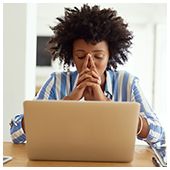 Like people, websites also need to be dressed for success. Here's how you can make yours look impressive and have visitors eager to do business with you.

Posted on Friday December 07, 2018 | web design, stock images, smb, seo, product descriptions, gdpr, ecommerce, copywriting, company branding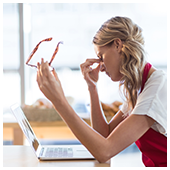 We are taught never to judge a book by its cover. But in this superficial age, looks are everything, especially for websites. Your website is a customer's first impression of your business, and if it doesn't wow them, you're losing money. Follow these best practices so you don't end up in that situation.

Posted on Friday October 05, 2018 | website conversions, web design, social media, simplicity, mobile device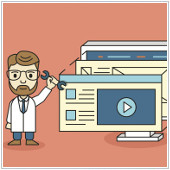 Every marketing channel has best practices. For websites, it comes down to being user-friendly. Without this, even a terrific-looking website may discourage visitors from signing up for a free e-book or consultation. Be sure your website follows these 5 rules that make it easier to attract visitors and convert them.

Page: 12