Tag Search: web design
Posted on Wednesday September 02, 2020 | social media, web design, mobile device, simplicity, website conversions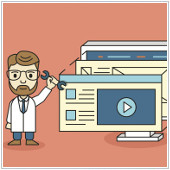 Grabbing people's attention and converting them to prospective customers is the goal of any professional website. To do that, you need to create a terrific-looking and user-friendly site that encourages visitors to sign up for eBooks, consultations, and other services. Be sure your website follows these five rules that make it easier to convert visitors.

Posted on Friday July 03, 2020 | seo, web design, smb, ecommerce, company branding, copywriting, product descriptions, stock images, website provider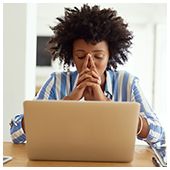 Like people, websites also need to be dressed for success. Here's how you can make yours look impressive and have visitors eager to do business with you.

Posted on Friday December 07, 2018 | web design, stock images, smb, seo, product descriptions, gdpr, ecommerce, copywriting, company branding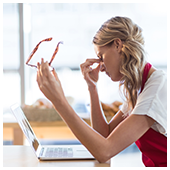 We are taught never to judge a book by its cover. But in this superficial age, looks are everything, especially for websites. Your website is a customer's first impression of your business, and if it doesn't wow them, you're losing money. Follow these best practices so you don't end up in that situation.

Posted on Friday October 05, 2018 | website conversions, web design, social media, simplicity, mobile device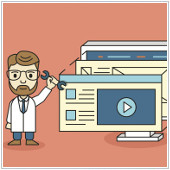 Every marketing channel has best practices. For websites, it comes down to being user-friendly. Without this, even a terrific-looking website may discourage visitors from signing up for a free e-book or consultation. Be sure your website follows these 5 rules that make it easier to attract visitors and convert them.

Posted on Wednesday April 20, 2016 | web design, trends, scrolling, photographs, full screen form, flat design, animation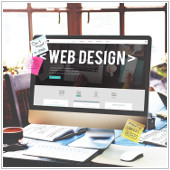 A good looking page will determine how many people trust a website. This is especially true for small business owners trying to establish their company's identity online. But with so many similar businesses to compete with, how can you stand out from the crowd? This is why it's even more important to stay on top of web design trends to attract more visitors. Consider using some of these web design ideas on your own website to stay ahead of the competition.

Page: 1